Baseball alumni game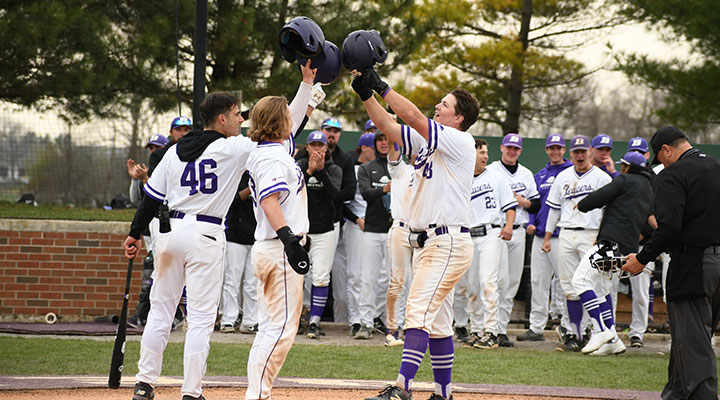 You're invited to the Alumni Baseball game!
Saturday, Sept. 24, 2022
1 p.m.
Bluffton University Memorial Field
As is tradition, the alumni will join as a team and take on a group of our current players (mainly freshmen and sophomores). The goal is to play a competitive nine inning game.
Even if you do not want to play in the game, please consider coming back to visit and catch up with old friends, former teammates and the program!
Let us know you'll be joining us by submitting the registration form below. If you have any questions, please contact Coach James Grandey at grandeyj@bluffton.edu
RSVP