Parents at the baseball alumni game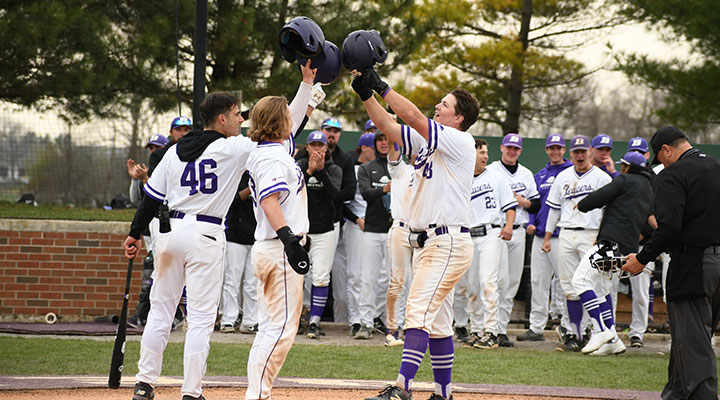 Bluffton Banana Ball Alumni game fundraiser
Saturday, Sept. 30, 2023
1:30 p.m.
Bluffton University Memorial Field
A highlight of the fall has become the annual baseball alumni game. This year, the alumni game will also serve as a fundraiser for the team. Parents will be asked to purchase a ticket for $25 each. Tickets will be available at the field. Sponsorship opportunities are also available.
An alumni team will take on a group of current players (mainly freshmen and sophomores). This year we will be playing a version of "Banana Ball" as inspired by the Savannah Bananas.
Let us know you'll be joining us by submitting the registration form below.
RSVP
If you have any questions, please contact Coach James Grandey at grandeyj@bluffton.edu