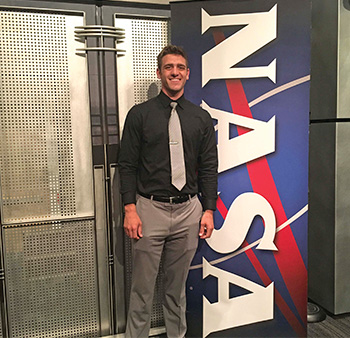 ---
Austin Every, an information technology major and graphic design minor, worked alongside graphic designers and social media managers to "get people excited about space technology in different ways."
Academic information
The Washington Community Scholars' Center is committed to providing strong academic programs grounded in practical experiences in the diverse neighborhoods of Washington, DC.
Dates
Fall (end of August to mid December)
Spring (mid January to end of April)
Summer (mid May to end of July)
Credits
Semester:
WCSC Seminar Classes: 9 credits
Internship: 6 credits
15 credits
Summer:
WCSC Seminar Classes: 4 credits
Internship: 6 credits
10 credits
Classes
See the list below for courses offered the term in which you plan to participate. The list includes the General Education requirements met in spring semester.

** meets this BENV course or competency
Spring 2023 (Ryan Good)
WCS 384 Race, Space and Inequality** (3)
** BENV Understanding Self and Society

WCS 375 Community Development (3)
WCS 300 Internship (6)
** meets BENV 300

WCS 485 Servant Leadership (2)
** meets BENV 300
WCS 285 Internship Theory & Practice (1)


Internships
Students can use internships to gain work experience and build a strong resume with impressive job skills. Many WCSC students intern in culturally diverse settings, with organizations working to address racism, injustice, violence and other social problems. Internships are available in any major.


Contact
Elaine Suderman
Assistant Director of Cross-cultural Programs
Cross-cultural Program Office
College Hall second floor
sudermane@bluffton.edu
419-358-3360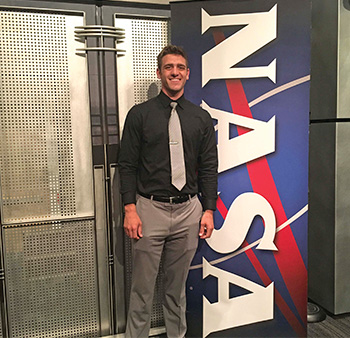 ---
Austin Every, an information technology major and graphic design minor, worked alongside graphic designers and social media managers to "get people excited about space technology in different ways."
Included Content