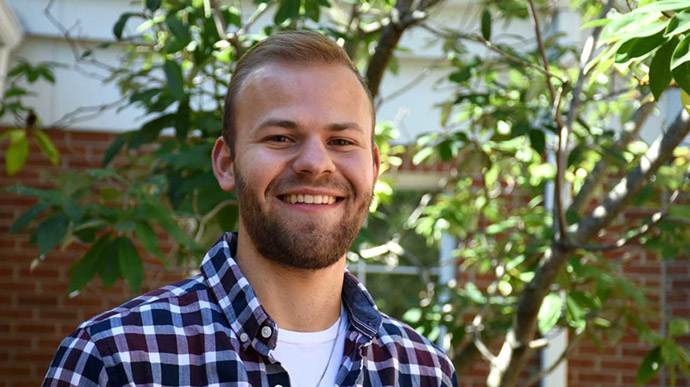 ---
Joshua Ehlers '19 spent his summer in the heart of Washington D.C., learning about the economic divide on each half of the Anacostia River. Through classes and internship opportunities, Ehlers served the community, gained first-hand experience and explored social diversity while participating in the Washington Community Scholars' Center (WCSC).
WCSC

Washington Community Scholars' Center
Discover Washington, D.C.
...city life, cultural diversity, career-building opportunities, a broad range of university classes and the connections between faith and work at the Washington Community Scholars' Center.
Experience the City
Washington, D.C. is full of exciting opportunities to explore new cultures, a different pace of life and learning and a great variety of people, each with their own worldview and passions. The city is also a place to learn about the poverty that exists in our own country, about racism which continues to affect our society and about the ways that real people are addressing these challenges. Through internships, group life and the weekly seminar class, students are encouraged to embark on a stretching journey of personal and professional self-discovery and gain new perspectives on the world we live in.
Gain practical experience
Build a resume with job skills and work experience. WCSC offers you an opportunity to explore your interests while contributing to your community with a 20-hour-per-week internship. We can place students from any major, including the sciences, the arts and professional programs.
Engage the arts
From slam poetry readings to Hamlet the arts are at your doorstep in D.C. Our seminar class provides a space for students to explore museums, theaters, coffee house poetry readings, concerts, public art and historical walking tours.
Integrate life and learning
WCSC's inter-disciplinary seminar analyzes social problems, faith issues and urban experiences through reading and writing, the arts, field trips and group discussion. Guest speakers, internship visits and history and arts tours are part of the weekly seminar course.
Build a student community
Live with students from Mennonite-affiliated schools in a working-class, largely African-American neighborhood.
WCSC student life is a community experience, including shared meals and household responsibilities.
Through sharing a house, intense new experiences and studies, students come to know one another and themselves in surprising ways. Students build interpersonal communication skills and learn about conflict resolution strategies during group meetings.
The newly renovated facility is located just four blocks from the Metro, and there is a bus that goes from the front door of the house directly to the Metro station.
Contact
Elaine Suderman, Asst. Director of Cross-cultural Programs
Cross-cultural Program Office
College Hall second floor
sudermane@bluffton.edu
419-358-3360