2016-17 Creativity
Creativity, the Arts and Civic Life
Author Robert Fulghum has observed that when children are in kindergarten, they all say that they can draw, sing, dance and act. Studies have shown that people's willingness to engage in the arts and to be creative can decrease dramatically as we get older. Yet we all know that to address our world's pressing challenges, we need to think creatively, to imagine new possibilities, to see in surprising ways.
During this year we explored the role of creativity and the arts in civic engagement. Certainly a particular focus on fine arts and aesthetics was important in our conversation. For example, in what ways should a discussion about beauty enter into our civic discourse? Who controls the power to define what is "art" or what is aesthetically pleasing? How have particular social change movements been influenced by the arts — and art affected by the controversies of its era?
In addition, we explored how creativity and the imagination infuse all disciplines. For instance, how does an appreciation of beauty shape our interactions with other humans and the natural world? How might creativity be nurtured and applied to seemingly intractable problems, such as our fear of people different from us or global responses to climate change or ongoing conflict between Israel and Palestine? More broadly, how can we, whatever our academic discipline, unleash our creative gifts for the purposes of God's universal kingdom?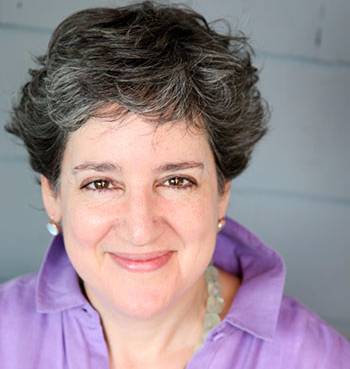 ---
Peabody Award-winning producer, TED speaker and consultant Julie Burstein, author of the first-year student summer reading assignment "Spark: How Creativity Works," spoke at the Opening Convocation ceremony.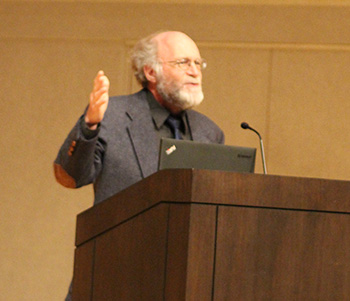 ---
How do you encapsulate an idea as abstract as beauty? According to Dr. Jeff Gundy, beauty "does not respond well to mere reason." However, during his Civic Engagement Forum Gundy explained that beauty, though abstract and unrestricted, can be captured through ideas, images, poems and songs.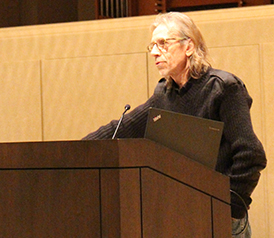 ---
A documentary exploring the role of art as a form of activism was previewed. The film is being written, directed and produced by Phil Sugden, assistant professor of art at Bluffton, and Carole Elchert, assistant professor of communication at the University of Findlay.