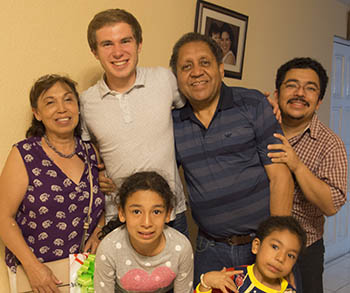 ---
"Even though it might feel a little scary, with the help of the Center for Career and Vocation, you'll be able to find what you're most interested in."
— Blake Hershberger '18, International affairs intern, Mennonite Central Committee, Washington, D.C.
Deciding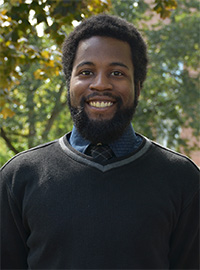 At Bluffton University, it's okay to be undecided. In fact, we like to call students who have not declared a major "exploring" students.
Countless students find their major after coming to Bluffton or they find a better fit after starting classes. For example, Kai Smith '22 added social work as a second major after taking an interviewing class to complement his studies in pre-art therapy.
>> read more about Kai's experience
Many students start their collegiate career without a major. And still others will change their major at least once before graduating. It's not a bad thing. If this is you, focus on taking the required general education courses, while exploring your interests. Here are some ideas to think about when thinking about your major:
Read the university catalog and highlight any course that sounds interesting.
Is there a pattern?

Take an introductory course in a major that sounds intriguing.
It won't be a waste of time - it will count as an elective.
Evaluate courses you complete.
Did you like the subject matter, the assignments, the skills you used in the course? Do you want to learn more about this particular area?

Meet with a professor who teaches courses in your major(s) of interest.
Ask the professor questions that will help you better understand the major and future career opportunities.

Conduct brief informational interviews with individuals who are in a job you think you might enjoy.
This may include speaking with Bluffton alumni about their own decision making process. More about the Alumni Mentoring Network.
Visit the Center for Career and Vocation and peruse books about occupations of interest.
There is a wide selection that may be borrowed from the center.

Seek self-knowledge - complete individual assessments to identify your skills, abilities, talents, personality type and how those attributes match with different careers and jobs.
Assessments can help affirm or discover skills or interests you may have that relate to a career.

Meet with the director of career development to discuss your questions/thoughts and to develop an individual plan for identifying a major and future career.
Contact the Center for Career and Vocation for an appointment.

Seek opportunities for involvement on campus in order to test your skills and determine what you are doing.
More than 60 organizations from which to choose!

Seek career related volunteer or work experiences.
Employers will hire individuals who have completed internships, summer jobs or volunteer work in the industry in which they are seeking their first full-time position.

Develop skills that will make you marketable no matter what major you choose.
These skills include critical thinking, listening, writing, interpersonal, organization, etc.
Don't panic.
A major and a job are not one and the same. There are a variety of careers available to liberal arts majors. Waiting a year to declare your major may be one of your wisest decisions.

ADDITIONAL RESOURCES TO HELP EXPLORE OTHER FIELDS:
The Occupational Outlook Handbook provides detailed descriptions of occupations including working conditions, required training and education, salary and employment outlook for a variety of career fields.
Career Zone offers information about thousands of occupations. This database may be searched by education required, wages or by job title.
Vault provides information on what it's like to work at a particular organization or in a specific field.
Visit

O*Net to explore additional career options.
Talk to an Alumni Mentor- a Bluffton grad with experience in your field of interest.
Get paid to explore your vocation through grant opportunities.
Explore the career resource library and take an assessment test with our office! Contact the Center for Career and Vocation to set up an appointment or call

419-358-3030

.