Finding his niche
10/16/2019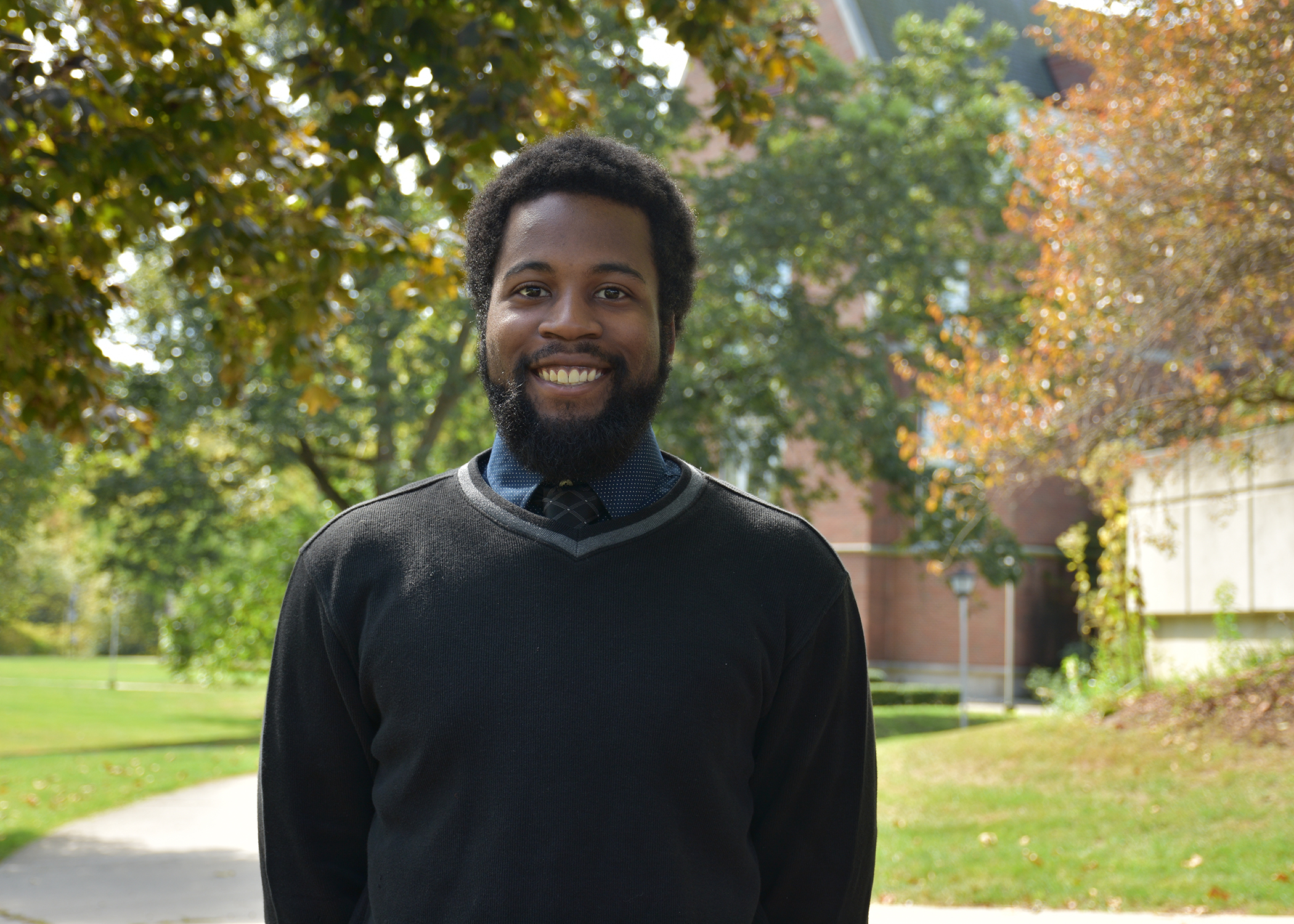 Bluffton University transfer finds his niche with art and social work
Kai Smith '22, a transfer student from Washington, D.C., is gaining a clearer vision of what he wants to do in the future through his classes at Bluffton University. Smith recently added social work as a second major to complement his studies in pre-art therapy.
"Art, psychology, people's minds and how they develop and how to talk to people have always been interesting to me," Smith said. "I took Interviewing Skills with Heidi [Mercer, assistant professor of social work and director of field education] last semester, and I was like, this is what I want to do. I can't believe I didn't think about social work."
Long-term, Smith's goal is to open a multimedia art-therapy studio and gallery that brings the community together through art, music and even martial arts.
Smith says his family prides themselves in being artists and musicians; his mom, grandmother and great-grandmother are pianists and his uncle plays guitar. He played saxophone as a kid, but dropped, deciding that performing wasn't for him.
An independent study in an art studio in high school helped Smith find his love for art. Smith spent hours in the studio creating pottery, and he learned how beneficial the creative process can be.
"I was going through a lot of stuff at the time, and that time for me was healing," Smith said. "It was pretty intense. I wouldn't have found this tranquility and this means of healing for myself if I hadn't done this art; I don't think anything else could have done this for me."
Now, he thinks of his family's talents in a different way.
"I feel like there's a healing property in almost all art," Smith said. "I think my family, especially my mother, is more of a healer than an artist. I think there are a lot of healers in my family. I'd like to be a healer; I think it's one of my talents."
Smith is also using his talents to strengthen community at Bluffton. He's the program director for The Wit, a resident adviser and a member of the social work club.
"Bluffton has been a place where I've learned to be a healthy individual," Smith said. "It's been a very helpful place for me to renew my foundations."
-Aubrey Bartel, public relations student assistant