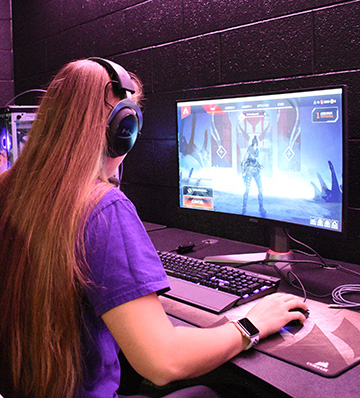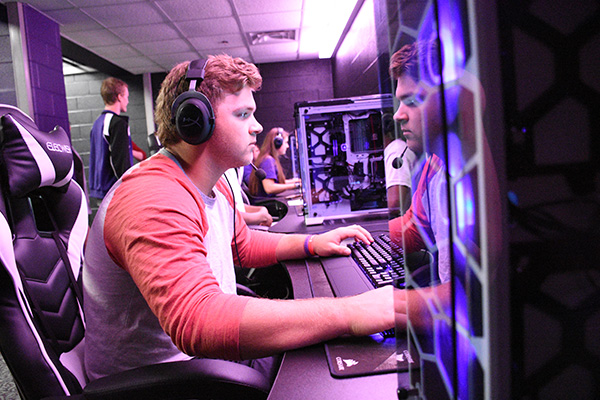 Esports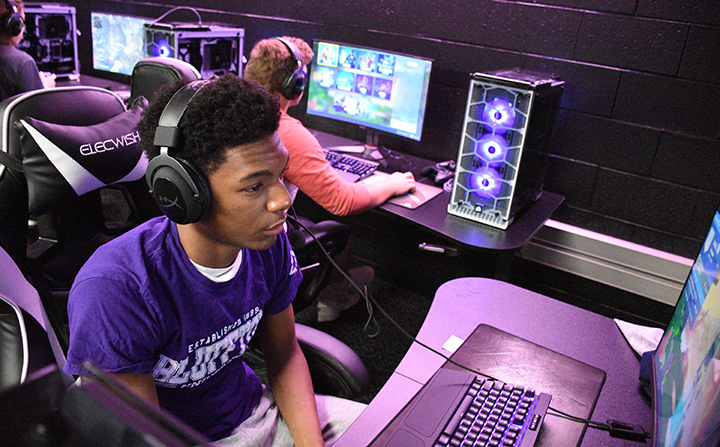 The brainchild of gamers 2019 Bluffton graduate Jeff Arnett and Zachary Walton, associate professor of communication, the Bluffton University Esports Club will officially begin competition in fall 2019.
A state-of-the-art Esports Center, featuring custom built PCs with gaming monitors, gaming mice, gaming keyboards, gaming chairs and gaming headsets (along with Xbox and PlayStation controllers for those who prefer a controller over a keyboard) is located in Neufeld Hall.
At Bluffton, the group will play and compete through video games including Madden, Overwatch, League of Legends and Rocket League.
Prospective students should contact admissions counselor Sam Shrider to learn more about esports at Bluffton.
"My dream is for the organization to be a place where people can get together, compete, play, mingle with each other and bridge every group on campus."