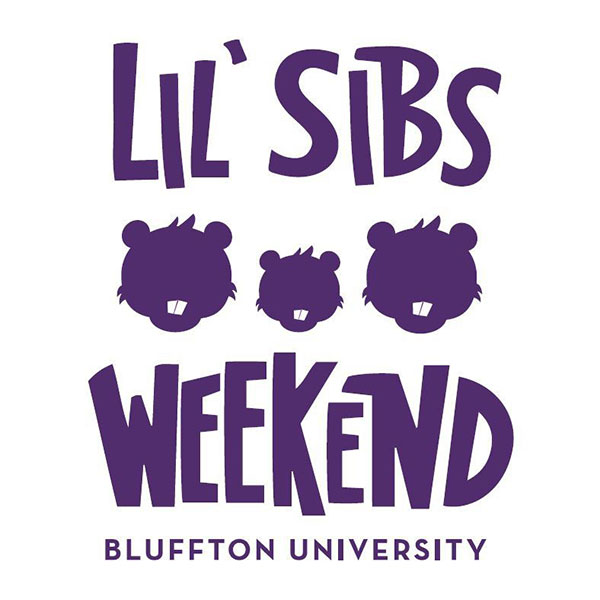 Little Sibs weekend
APRIL 21-23
Bluffton University will be hosting Little Sibs Weekend on Friday–Sunday, April 21-23, 2023. This weekend will be a great opportunity for students to bring their little siblings to campus and help them see a bit of what they do in their home away from home.
The weekend's events will include a Lil' Sibs Social in Bob's Place at 8 p.m. Friday, April 21, where we will play Lil' Sibs Sardines. The Bluffton 500 tricycle race will be at 3 p.m. Saturday, April 22, in Salzman Stadium, as part of a carnival sponsored by various student organizations with carnival games and food.
Check-in will be 6-8 p.m. on Friday, April 21. During check-in Lil' Sibs will get a meal pass and a t-shirt.
Register your sib by April 14
The limited number of t-shirts will go to the individuals who sign up first!