SENIOR EXPLORES
10/02/2018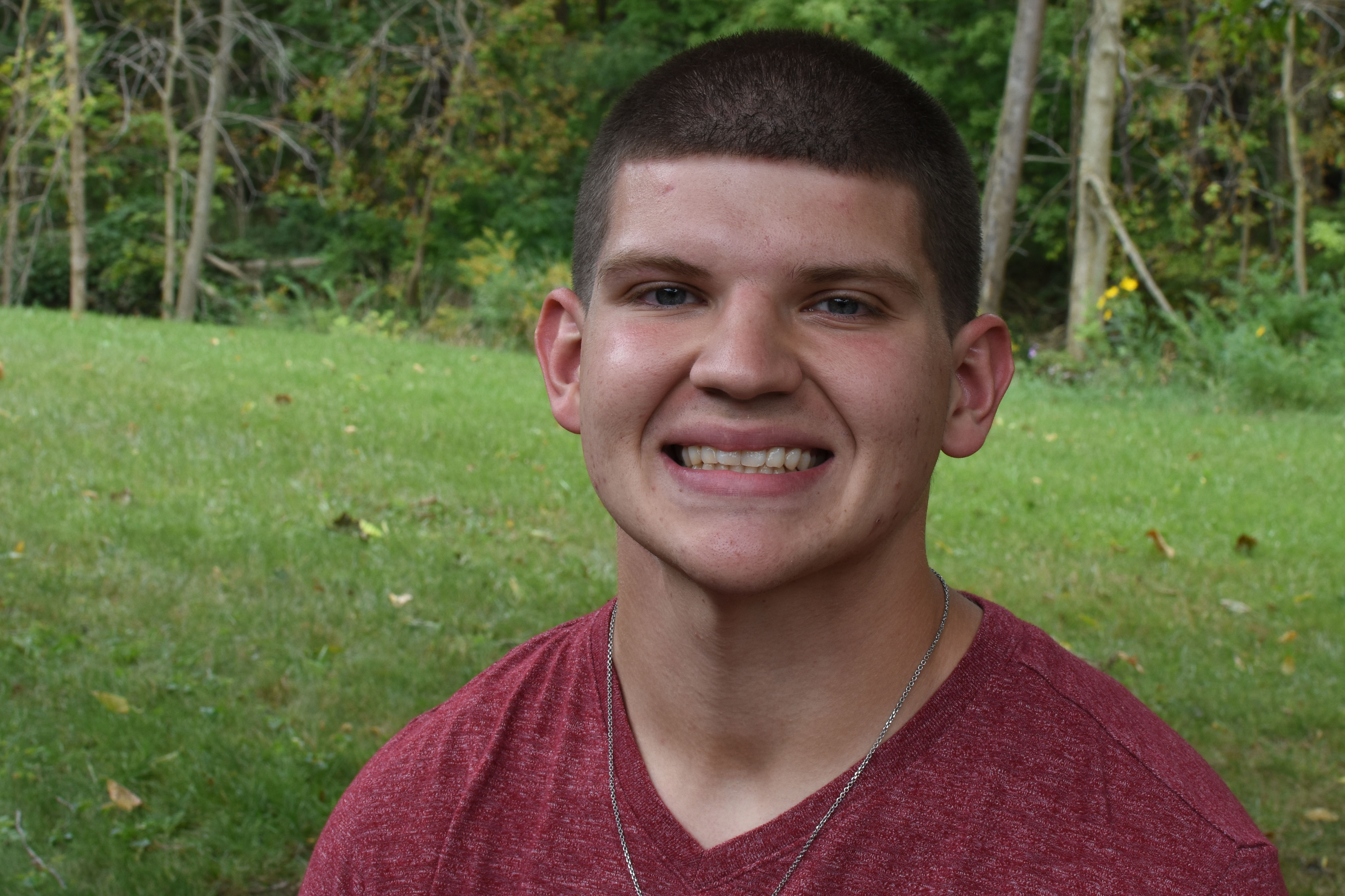 senior explores intersection of business, ministry and academics
Jayden Groppi '19 spent his summer exploring culture and self, both locally and abroad. After returning from a three-week experience in South America, Groppi began a summer internship with Lima Community Church of the Nazarene. There, the business administration major with a human resource management concentration, found connections between academics, vocation and ministry.
"When you think of a church, you don't think of them having offices like HR, you think of it as a place of worship," said Groppi from Parma, Ohio. "It was fascinating to see the business side of a church and how all of the policies impact the church and to realize the church is a business even if its 'product' is worship."
Groppi served in the human resources and finance department at Lima Community, issuing checks, counting and depositing the weekly offerings, and observing interviews of potential employees.
Find your purpose
Mentors recognized Jayden's potential and "were able to help me find myself, find out what my skills are, what I'm good at and how I can make an impact on the world."
He also utilized his minor in youth ministry by assisting the youth group during their summer mission trip, which had a twist. The experience took place in Lima.
Taking part in a poverty simulation in their own community, the teens learned about outreach ministries in their own backyards. "It was a shock for them," said Groppi. "They weren't expecting the trip to be in their own neighborhood. It definitely made a big impact."
Because the internship was nearly three hours away from his hometown, Groppi lived with the executive pastor of Lima Community and his family. "They knew nothing about me, and yet they let me stay at their home," he said. "That was really encouraging."
No stranger to culture shock and host families, Groppi had spent several weeks earlier in the summer in Colombia during a Bluffton cross-cultural experience led by Dr. Gayle Trollinger, professor of education. "I didn't speak much Spanish, and I lived with a Colombian host family who didn't speak any English," he said. "I've learned how to make the best of uncomfortable situations and to enjoy them."
When he came to Bluffton, Groppi's focus was on football, but after some soul searching he decided to step down and focus on academics. Mentors like Dr. Randy Keeler, associate dean of students, and Jacqui Slinger, director of academic development services, recognized Groppi's potential and "were able to help me find myself, find out what my skills are, what I'm good at and how I can make an impact on the world."
Groppi is now involved in campus ministries, serving as a pastoral assistant and helps mentor and guide Bluffton's ministry assistants. He also serves as a Discovery Program mentor.
"I came in through the Discovery Program," he explained. "My GPA in high school and my ACT score weren't high enough, but Bluffton took a real shot accepting me."
Now Groppi mentors students who come through the same program. "I'm there for them, to pour into them and give them wisdom, because I was in their same shoes."
Thanks to the mentorship at Bluffton and in the community, Groppi is on his way to reaching his professional goals and helping others follow in his success.
-B-
Cara Echols '19, Student news writer