Functional nutrition
09/07/2022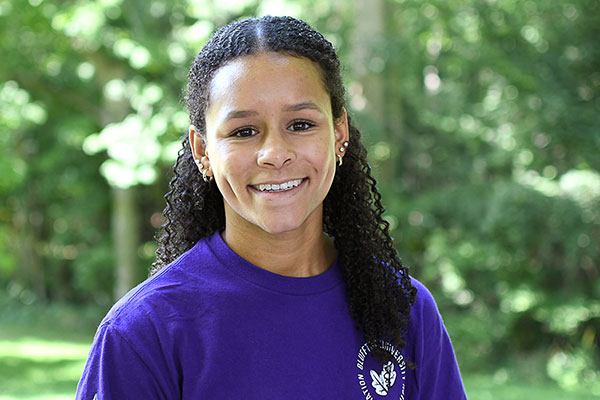 Healing the body through food
Madeline Kidd '24 of Middletown, Ohio, originally dreamed of being a doctor or surgeon as a way to help her community. Instead, Kidd is using her servant attitude to assist people as a nutrition and dietetics major at Bluffton University.
With food allergies of her own, Kidd truly understands that what you eat affects how you feel.
"I love doing functional nutrition which is healing the body through food and what we eat," explained Kidd. "I want to help other people through that."
She did just that during her summer internship at Springdale Health Department as a health education intern. Entering the opportunity not really understanding how her role as a dietitian would fit in, she ended up gaining public health experience to prepare her for the future.
"I learned that as a dietitian you have to be really involved in the community," said Kidd, who often pulled information and skills from her Fundamentals of Nutrition class. "There is a lot of outreach and engagement.
On any given day, Kidd put up flyers around town, presented about nutritional needs or lent a helping hand with health care screenings. She even organized a virtual seminar speaker series with health care professionals sharing about their areas of expertise.
At Bluffton, Kidd is vice president of Bluffton University Nutrition Association (BUNA) as well as a lead on the junior advisory board for the Bluffton Bread Company.
"I think that the Bluffton Bread Company has given me the opportunity to develop communication skills with higher ups and the opportunity to find my leadership skills," said Kidd.
After spending a semester at a larger university, Kidd transferred to Bluffton in search of a smaller-school setting.
"I knew Bluffton was where I wanted to finish my academic career because I felt the sense of community here," said Kidd.