Transitioning majors
02/12/2020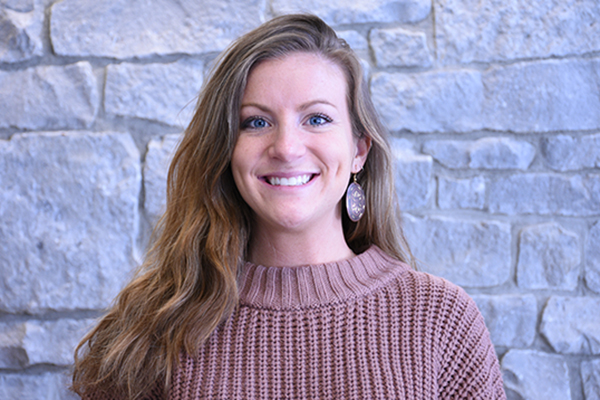 Bluffton University an easy transition for senior nutrition and dietetics major
After deciding the pharmaceutical industry was no longer for her, Raya Beerbower '20 decided to come to Bluffton for the nutrition and dietetics program, something she describes as "absolutely the right decision."
"I was planning on completing my biology degree and then going into pharmacy," Beerbower said. "Then I just had a mental breakdown and realized pharmacy wasn't what I wanted to do at all. I've always had a passion for nutrition and health and fitness, so I started looking into dietetics."
After researching different dietetics programs, the fifth-year senior chose Bluffton largely because of the ease of transferring in.
"Bluffton was the only school nearby that allowed me to not start all the way over," Beerbower said. "I'll be able to complete my degree in a year and a half at Bluffton."
After a year in the dietetics program, Beerbower is glad she came saying, "Everything fell into place" once she arrived.
"Now that I'm here, I would much rather be here than anywhere else, any other dietetic program, because at Bluffton you get so much hands-on experience as an undergraduate," Beerbower said. "In a lot of other dietetics programs, you don't get that. I'm really thankful to be here."
Beerbower was also impressed with how accommodating Bluffton was to her individualized needs.
"I told them, 'I've been in school for four years, I don't want to be in a dorm anymore,' so they were super nice about getting me into the apartments," Beerbower said. "It was a super easy transition, so I think that's what I've liked about it."
Beerbower cites Jeanna Haggard, assistant professor of food and nutrition, as her biggest role model here explaining that "She knows everything about everything." She thinks the professors are one of the biggest strengths of the department.
"I think our professors are amazing," Beerbower said. "The professors are always super nice about office hours – their office hours are 24/7. You can text them, email them, meet with them and talk about whatever you want. It's been super easy to learn about nutrition and dietetics here because the faculty are awesome."
After graduating, Beerbower plans to complete her internship so she can sit for the test to become a registered dietitian (R.D).
"My ultimate dream is to be an R.D. in a fitness facility and also be a personal trainer on the side," Beerbower said. "You can be a dietitian in so many areas. I might start as a clinical dietitian and work in a hospital for a while and then go from there."
-Aubrey Bartel, public relations student assistant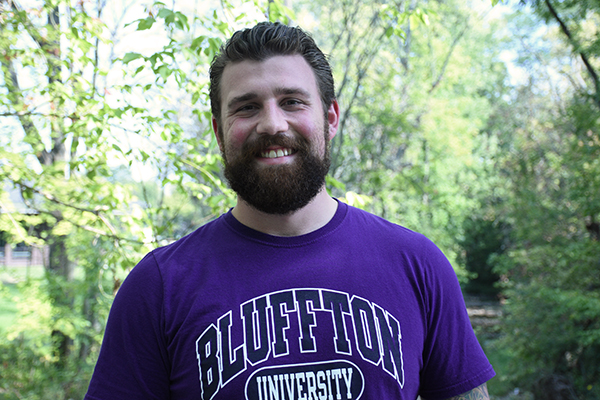 ---
For the third consecutive year, a Bluffton student was selected to participate in a highly competitive internship with Purdue University's Department of Nutrition Science. Levi Elsea credits his professors and Bluffton's small class sizes to his success.