Competitive internship
10/02/2019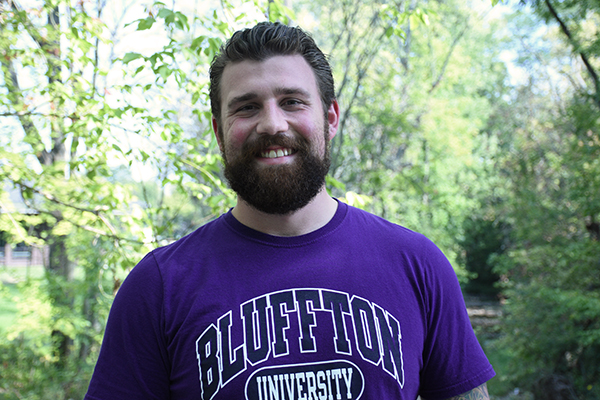 Dietetics student learns through competitive internship
For the third year in a row, a Bluffton University student was selected to participate in a two and a half month highly competitive internship with Purdue University's Department of Nutrition Science. Nutrition and dietetics major Levi Elsea '20 spent the summer learning about food service management. Elsea, along with three other interns from across the country, worked primarily with the upper-level management at the dining halls of Purdue.
"It was mostly the management roles of working in the dining court or a bigger facility that catered to large amounts of people," Elsea said. "Food service management is a pretty broad area, but for dietetics it's one of the fields that we can go into, so doing this before I graduate really helped me get a grip of what it would be like to work in that field and understand it better."
While Elsea was immersed in learning about the field of dietetics, he found that his favorite part of the experience was the soft-skills side of the internship, including getting to interact and talk to different people in the organization.
"Meeting all of the different people was the most memorable experience," Elsea said. "I made friends with the interns that I worked with and others that went to Purdue."
Meeting new people and developing close relationships with members of the community is also what drew Elsea to Bluffton.
"I wanted to come to Bluffton because I really liked the small university feel, and the small class sizes really helped," Elsea said. "With our dietetics program, all of us are close and we know our professors and are on a first name basis with them. There's a bunch of opportunities that they send our way when they hear about them, which I feel like really helps."
Elsea said this internship is just one way that the nutrition and dietetics program helped him prepare for life after Bluffton.
"We do a lot of real world experiences, a lot of catering events and things like that, so there's a lot of hands on experience that I don't really feel like you get at other places. I feel like that really helps and prepares for the real world."
-B-
-Aubrey Bartel, public relations student assistant