Finding her passion
02/09/2022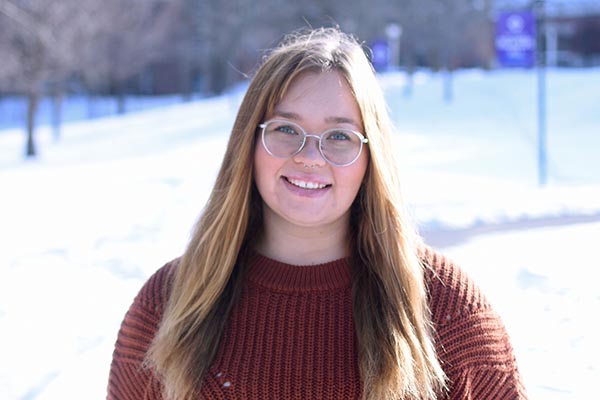 Internship opens doors to a future in social media marketing
From being a triple major in business administration, marketing and communication with minors in music and public relations, Elizabeth Rockwell '23, from Saint Henry, Ohio, could easily get overwhelmed by her busy academic schedule.
"I have a lot of support here at Bluffton," said Rockwell. "I am very lucky that I found people who support me, my ideas and what I want for my future."
Rockwell is on track to graduate in four years and can handle the large academic load thanks to completing general education courses during high school and taking summer classes. Many of the required courses for her majors also overlap.
"I'm a planner so it wasn't necessarily hard for me to do," said Rockwell. "All of my advisors have been willing to work with me."
Rockwell is also gaining hands-on experience through a student life internship with Holly Metzger, director of student engagement. Through the experience, Rockwell found her passion – engaging students via social media.
"I'm her sounding board for the student body," said Rockwell. "Without having someone willing to do that for you, you're not going to get all the opportunities you want."
She's recently parlayed that experience into a student assistant position in Bluffton's public relations office where she creates Instagram Reels and Tik Tok videos. She's also active on campus and is a member of Bluffton's new spirit committee.
"You have to stay on top of everything if you have a passion to get it all done," said Rockwell.
After maxing out her credit hours each semester, Rockwell is excited for next year when her schedule falls to 12 credit hours and an internship.
Upon graduation, Rockwell plans to continue her studies at Bluffton by pursuing an MBA. She sees herself eventually working in higher education or public relations.
"I just want others to love their school as much as I have loved Bluffton," said Rockwell.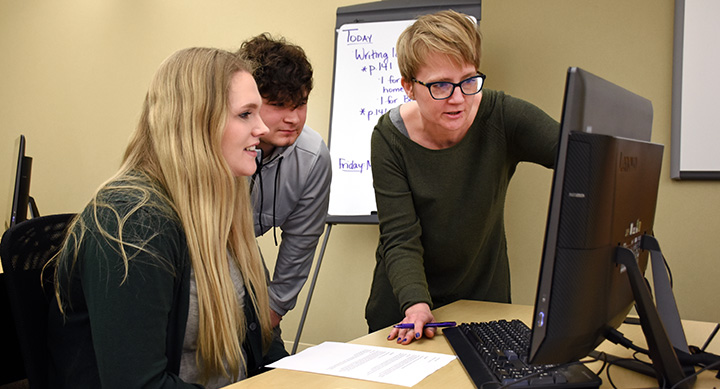 ---
Communication students at Bluffton not only learn how to craft messages and design campaigns but also how and why certain messaging and communication techniques are effective.