Opening convocation 2020
08/25/2020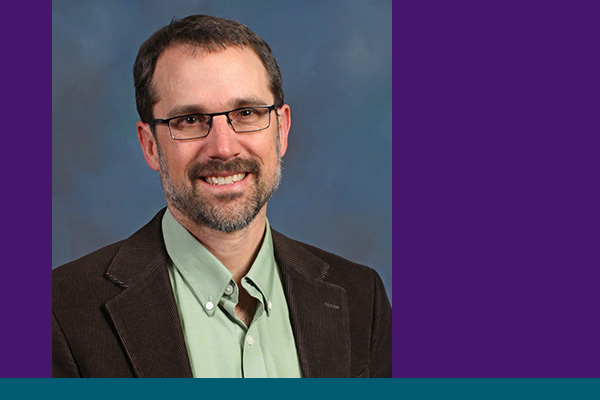 Embrace community while embarking on a new normal
Bluffton University officially welcomed its 121st class of students as official members of the campus community during a virtual Opening Convocation Ceremony. Watching via Zoom while gathered with their Becoming a Scholar first-year seminar classes, students were challenged by the message "Choosing your Impact in a World of Trouble" by Eric Kurtz, executive director of MCC Great Lakes. During his presentation, Kurtz focused on three big issues dominating the world.
"I wish life were closer to the normal we once knew, but that normal may no longer be realistic or practical or even desirable. We are at a unique moment in history, with not just the immediate acute reality of a global pandemic but a renewed attention to the centuries-old problem of racism and a climate crisis decades in the making," said Kurtz. "Some of what passed for normal really is not a good way to live. Not good for our planet. Not good for people and frankly not good for our spiritual health."
The remarks also connected to this year's summer reading for first-year students, "No Impact Man" by Colin Beaven. The book details Beaven's year-long attempt to live as environmentally friendly as possible. The summer reading and Convocation presentation began a year-long exploration into Bluffton's 2020-21 Civic Engagement Theme of "Cultivating Modern Minimalism: Planet, People and Popular Culture." Throughout the year, Bluffton's students, faculty and staff will draw on the Civic Engagement Theme to explore how to live compassionate and fulfilling lives while doing what is right for the future of the earth.
Using examples from the Book of Job, the Civil Rights Movement, and MCC's formation 100 years ago, Kurtz shared reflections on the choices we make and the impact they have on the pandemic, racism and the climate crisis, which he described as inter-related issues.
Kurtz laid out three keys for embracing a new normal and tackling these issues:
Look beyond yourself
Choose your impact and do it imperfectly
Salvation is communal
"With all of the issues of our day, reducing our carbon footprint, dismantling systemic racism and flattening the coronavirus curve, it is painfully clear that individual actions are not enough. We will only get through this by working together," said Kurtz. "I have faith your generation will look beyond yourself, choose your imperfect impact and embrace your communal salvation."
He left students with the abbreviated words of Deuteronomy 30:19, "I have set before you life and death. Choose life."
Following Kurtz's presentation, the names of each first-year and transfer student were read out loud by Dr. Lamar Nisly, vice president and dean of academic affairs. The recitation of all names is done just twice during a student's time at Bluffton with the second being at Commencement. Students followed this by signing Bluffton's honor covenant, and faculty/staff recommitted to following Bluffton's mission and purpose.
"Our faculty and staff commit to serve as your teachers and guides this year and all the years to come," said Nisly. "We join with you in this journey of knowledge and together we stand as mutual learners in this community of respect."