2020-21 Civic Engagement Theme
Cultivating Modern Minimalism: Planet, People and Popular Culture
Many people care deeply about living compassionate and fulfilling lives, as well as doing what is right for the future of the earth.
For the 2020-21 year, our campus community will explore the complexity of attempting to live in harmony with our planet, ourselves and our communities. How might we pursue the "disciplined pursuit of less," as one writer puts it, to strive toward a more balanced, holistic way of living?
What cultural assumptions might we challenge about the way "everybody" does things that can lead to a more earth-friendly way forward? What are the long-term implications for some hot-button issues such as fracking and water treatment? How might we enter in the political realm to impact choices not only on the personal level, but on a global one? How might we move beyond guilt and shame, as we consider environmentally appropriate decisions, to embrace the joy of living deeply and in harmony with creation? What role might small-scale or urban farming play? Can we re-imagine our living spaces and learn from the tiny house movement? How could rethinking our relationship with "stuff" lead to upcycling and less consumption? How might these particular decisions each of us makes lead to larger conversations about our societal consumption habits?
We anticipate creative, interdisciplinary conversations about the environment and climate-related issues during the 2020-21 year.
Civic Engagement Lecture
Dr. Gerald Mast, Bluffton professor of communication, will reflect on the history and present application of the concept of minimalism during the Civic Engagement Lecture. His presentation, "Consider the Lilies: Minimalism as More-with-Less, Harmony and Attention," will be given on Tuesday, April 6, 2021.
Summer reading
The summer reading text for first year students was No Impact Man: The Adventures of a Guilty Liberal Who Attempts to Save the Planet, and the Discoveries He Makes About Himself and Our Way of Life in the Process by Colin Beavan. The author describes his year-long experiment to see if it's possible to make no net impact on the environment.
>>> author's description
Opening convocation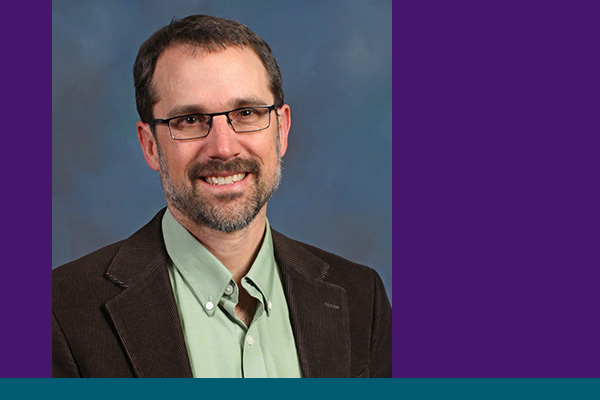 Eric Kurtz, executive director of MCC Great Lakes, spoke on "Choosing your Impact in a World of Trouble" during a virtual Opening Convocation ceremony in August 2020.
He focused on three key issues: reducing our carbon footprint, dismantling systemic racism and flattening the coronavirus curve.
Opening convocation followup >