Power and Polity
01/27/2020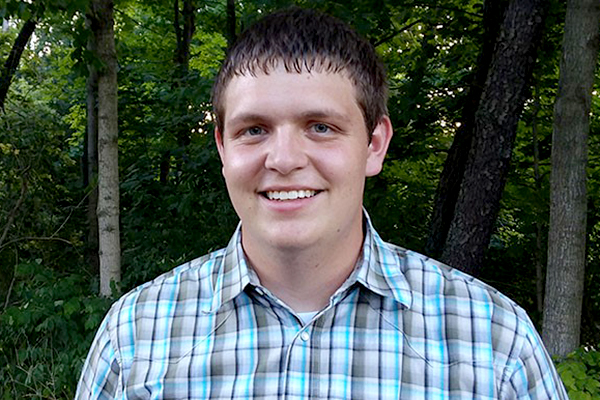 Bluffton University senior to present on departmental honors project
Tim Bender '20, a history and Bible and theology double major from Wellman, Iowa, will share his departmental honors project about LGBTQ inclusion in the Mennonite church on Tuesday, Feb. 4, in Musselman Library's Reading Room.
Bender's presentation will explore how different Mennonite conferences and congregations framed their responses to LGBTQ inclusion. He became interested in this topic after attending the 2015 Mennonite Church USA Convention in Kansas City, where he got to observe the delegate sessions on a resolution about forbearance in the midst of differences. This motivated Bender to learn more about the topic so he could understand the decision better.
"My hope is that the presentation will help people understand how historic ways of framing conversations about LGBTQ inclusion have been helpful and hurtful for LGBTQ people," Bender said. "The patterns I identified are most relevant for Mennonite Church USA but also provide grounds for comparison and analysis in regard to how other denominations have approached conversations about inclusion."
This event is free and open to the public.
- Aubrey Bartel, public relations student assistant