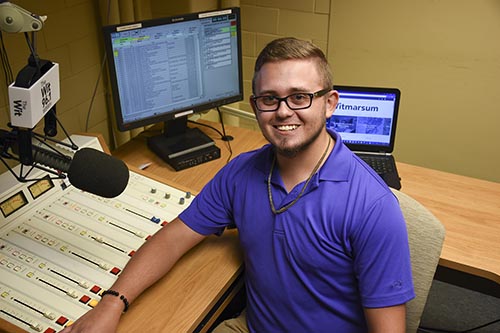 "The lessons I learned in class and the experiences I had on campus put me in a position to get a job in sports radio. If not for Bluffton, I would not be where I am in life."

Ty Avila '19
Production manager
V-Teck Communication, Bellefontaine, Ohio

Sports media at Bluffton
Find your happy place promoting athletics
Is your dream to work for ESPN? To be an SID? To cover local sports?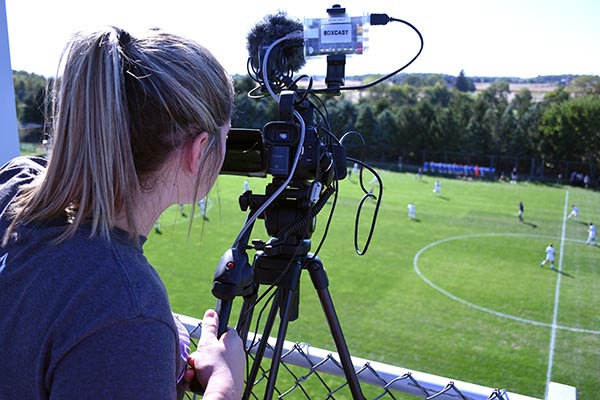 Learn to craft messages and share information effectively with a Bluffton University major in communication and media.
Add a sports media concentration to focus specifically on your goals. Then put what you are learning into practice covering Bluffton Beaver athletics.
Connect with an admissions counselor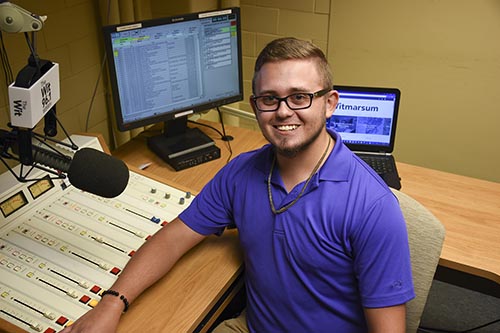 "The lessons I learned in class and the experiences I had on campus put me in a position to get a job in sports radio. If not for Bluffton, I would not be where I am in life."

Ty Avila '19
Production manager
V-Teck Communication, Bellefontaine, Ohio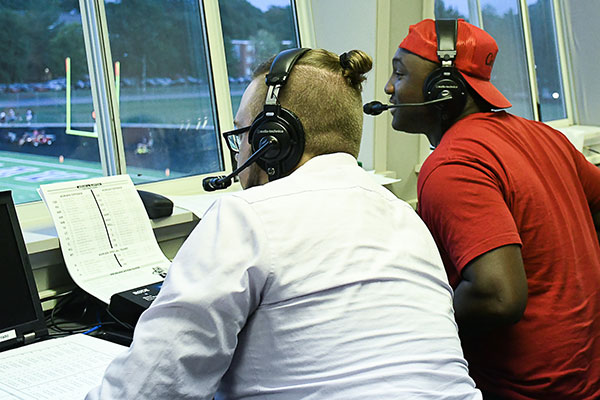 ---
96.1 FM WBWH and The Witmarsum cover all Bluffton University sports, through written articles, posted videos, or live broadcasts.