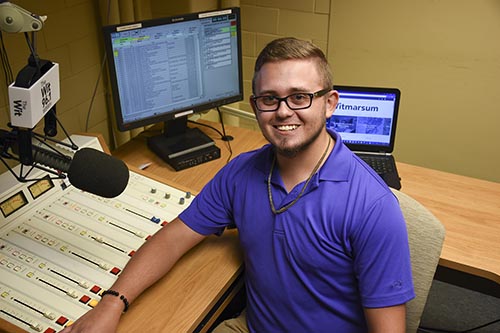 "The lessons I learned in class and the experiences I had on campus put me in a position to get a job in sports radio. If not for Bluffton, I would not be where I am in life." — Ty Avila '19, Production manager at V-Teck Communications, Bellefontaine, Ohio
Sports media at Bluffton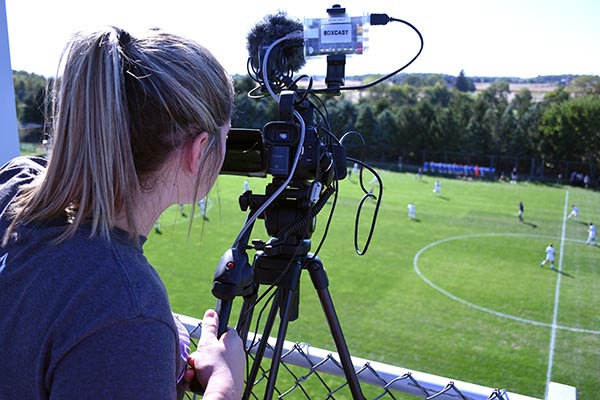 In Bluffton's cutting-edge convergent media major, you will learn to produce and manage content across multiple platforms, including print, radio, the Internet, television, social media and more.
Students gain hands-on experience producing award-willing media through The Witmarsum and 96.1 The Wit FM.
---
96.1 FM WBWH and The Witmarsum cover all Bluffton University sports, through written articles, posted videos, or live broadcasts.