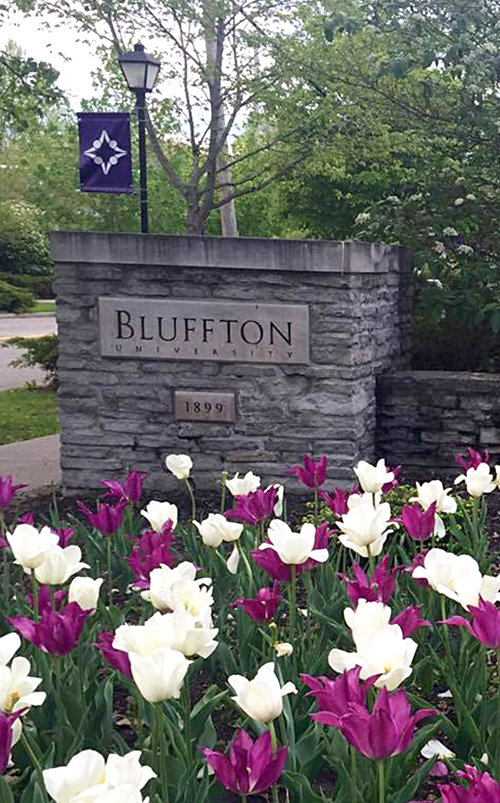 Lion and Lamb
Graduate assistant
10 months, 20 hours per week
Considered a salaried, non-exempt employee who will need to track hours to ensure annual hours total approximately 880 hours.
Flex time based on hours worked each week/month.
POSITION SUMMARY:
In consultation with the faculty director, the GA facilitates training of Bluffton University students to prepare them to lead sessions in public school classrooms, connected to cultural understanding and conflict mediation (such as in social media use or cyberbullying). The GA coordinates meetings of Bluffton students and schedules sessions in schools. The GA maintains weekly open hours of the Lion and Lamb Peace Arts Center and coordinates materials usage with Musselman Library.
QUALIFICATIONS:
Required:
Bachelor's degree required
Acceptance into the graduate program
Ability to connect with Bluffton University students and train them to lead The Lion and Lamb Peace Arts Center sessions
Support for Bluffton's mission and peace witness
Must submit to a criminal background check, subject to review and approval by Bluffton University
Preferred:
Cross-cultural experiences and understanding
Training in conflict mediation
RESPONSIBILITIES:
Include but are not limited to the following
Draw together group of Bluffton students (in the model of a student organization) to carry out The Lion and Lamb Peace Arts Center sessions
Train students to lead sessions with school students
Meet with prospective students interested in The Lion and Lamb work
Maintain regularly scheduled open hours at The Lion and Lamb Peace Arts Center
Meet regularly with faculty director and monthly with advisory committee
Maintain sculpture garden
COMPENSATION AND BENEFITS:
SUPERVISION:
Reports to the faculty director of The Lion and Lamb.
APPLICATION MATERIALS:
Applications are considered complete when all of the following materials have been submitted:
Bluffton University employment requirements
Cover letter
Resume
Three professional references
Send employment application materials to:
Lamar Nisly
Vice president and dean of academic affairs
nislyl@bluffton.edu
Bluffton University
1 University Drive
Bluffton, OH 45817-2104
Employment decisions are based on merit and university needs, and not on race, color, national origin, ancestry, sex, age, disability, marital status, sexual orientation, gender identity or any other status protected by law. As a religious institution, Bluffton University expressly reserves its rights to appoint faculty and staff who share a commitment to the Christian faith which is consistent with the Mennonite/Anabaptist beliefs of the university's founding and supporting church. EOE.