Convergent media major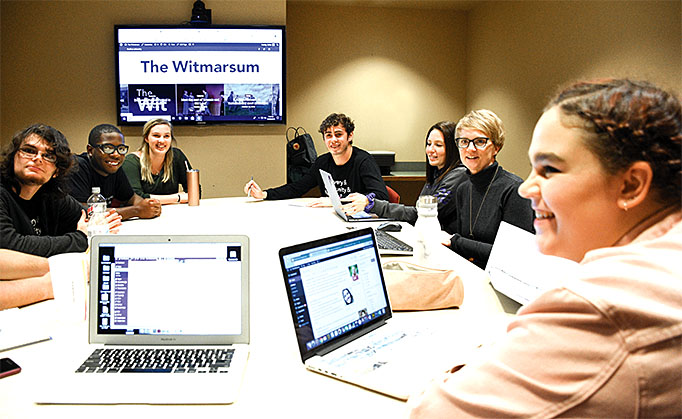 How do you get your news? Video? Audio? Print? Online? Social media?
With the cutting-edge Bluffton University convergent media major, you will learn to produce and manage content across multiple platforms.
What is convergent media?
Convergent media is the study of telling stories and sharing information using different media platforms. Unlike a major in journalism, broadcasting or public relations, a major in convergent media prepares you for the constant change in media platforms.
Students learn to reach audiences by crafting content specific to media platforms. For example, students consider how the NY Times might tell the same story in different ways using video, audio, photography, social media and virtual reality, in addition to the traditional written word.
At Bluffton, you will gain a strong theoretical framework while developing practical skills in writing, design, media production, social media and web development. Internships, practicums and competitive paid campus positions with The Witmarsum provide on-the-job training and often lead to employment opportunities after college graduation.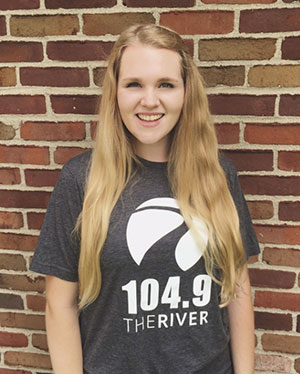 "I've found that the classes I've taken at Bluffton, such as Social Media, Public Relations and Graphic Design, prepared me really well for my position. I've been able to apply what I've learned, and I've gained so much knowledge and wisdom from industry professionals at 104.9 along the way."
>>>Hannah's story
After graduation, Hannah accepted an editorial assistant position working at Sojourners as part of their competitive year-long fellowship program.
We are moving into an age where storytelling is crucial and the thirst/need for information is ever increasing.
According to a 2018 study by the Strada Institute for the Future of Work, communication, journalism and related programs, such as convergent media, are among the top three majors leading to the least 'under-employed' graduates. The only two with less underemployment were engineering and computer information sciences.
The convergent media major prepares students to pursue ever-changing 21st-century communication careers.
It's a versatile major with vast career opportunities.
You'll be prepared for jobs such as reporters, editors, content managers, creative managers, public relations specialists, social media coordinators and more.
Required courses for the convergent media major are pulled from the art and communication departments. Included in the 52-53 semester hours for the major are 8-9 elective hours from information technology, art and communication courses.