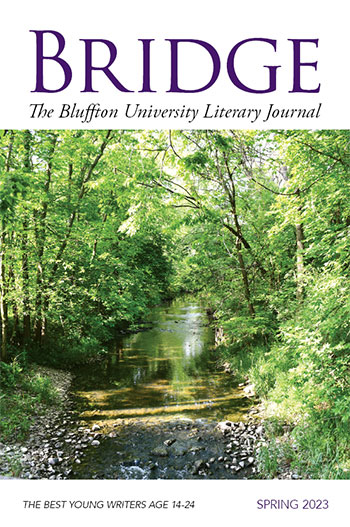 Student editorial team
The 2022-23 Bridge Team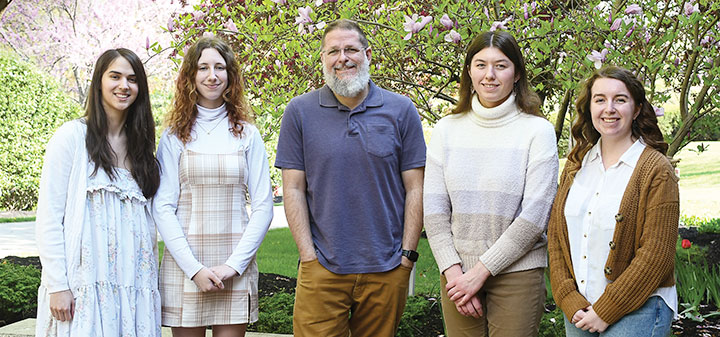 Rosanna Barber
Editor and co-art director
Rosanna Barber is a writing and art major as well as an editor and co-art director of "Bridge." She loves making pots and spends much of her free time with her hands in the clay or planning what she wants to make next. She also enjoys fiction writing and hopes to finish a book when she graduates.
Andrea Burden
Head production manager
Andrea is a nutrition and dietetics major who enjoys watching movies and playing games. She is into horror movies and romance books. A fun fact is that she has a large collection of "Alien" action figures.
Abby Bush
Editor
Abby is a junior writing major. She is involved in theatre. A fun fact is that she took ballet for 15 years.
Sid Lewis
Editor
Sid is a psychology major with minors in criminal justice and honors liberal arts. They primarily focus on poetry and fiction pieces. This is their first year in "Bridge." A fun fact is that they wrote a novel with one of their friends in middle school.
Emma Mueller
Editor
Emma Mueller is a sophomore at Bluffton University with an English AYA education major and a TESOL (Teaching English to Speakers of Other Languages) minor. In free time, Emma loves to read and kayak, especially in the summer. This is her first year working on the "Bridge" literary magazine!
Meredith Myers
Art director and editor
Meredith Myers, who has been with the "Bridge" for two years now, is our art director and one of our editors. She is an art education and graphic design double major. After graduation, she plans on becoming an art teacher and possibly doing graphic design freelance work. In her free time, she enjoys drawing, painting, ceramics and hanging out with her cats.