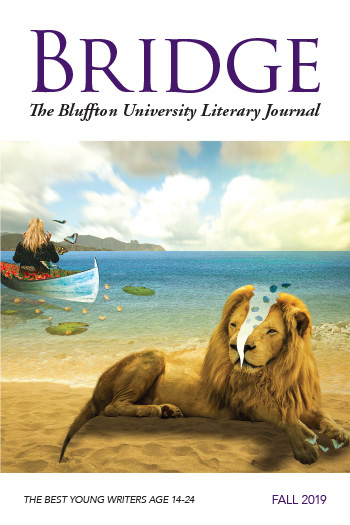 Nonfiction
To Want Mangoes
How to tell if a champagne mango is ripe and plump for a feast—inhale the top and scan it sacrificially if the mote at the top is bleeding dew a sticky juice if the flesh surpasses the crevice as mountains do valleys if the pond that used to be an ocean is sunken in and the mango has become independent of its roots if summer caves in to fragrance and that little black belly button at the very top is not at the very top any more and the fruit has blossomed past where it used to be attached to a family of parties and patio breezes if gold is speckled with black—then that is the one you must take.
Household object: Terrarium with Raccoon Skull. Just add Water.
18 inches tall, roughly
Closed ecosystem, supposedly
Self-sustaining, apparently
Dead, mostly
A gift from my Uncle Mark for my 14th birthday, the large jar serves its purpose well whenever I need a weird trinket to briefly entertain a guest. The earth forming the bottom half of the jar is layered with soil and rocks, and a few roots are visible poking out of the bottom.