Bluffton Blueprint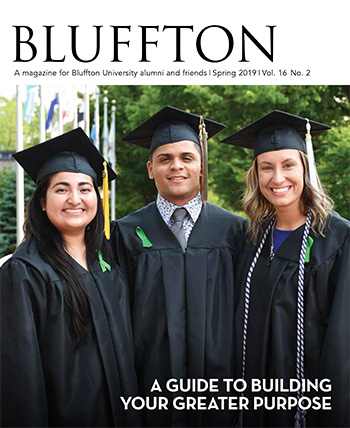 How do you prepare the next generation of students for a future that will be different than anyone can imagine?
At Bluffton University, the answer is through the Bluffton Blueprint—four foundational courses, one for each year of college, which create a core of resiliency for the next generation of Bluffton students.
Featuring both traditional classroom learning and experiential components, the Bluffton Blueprint starts with The Great Adventure, a fall break retreat focused on the mind, body and spirit, in the Great Smoky Mountains of Tennessee. These experiences will push students to look at their majors and futures in unexpected ways.
From changing careers to moving across the country, the Bluffton Blueprint provides a framework for the challenges that come with life and, ultimately, for their greater purpose.
Alumni Stories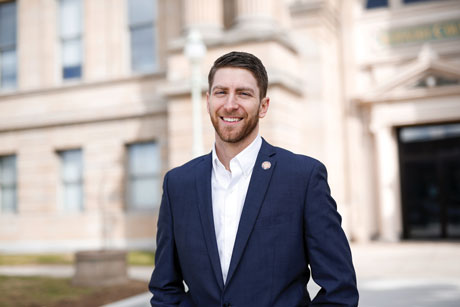 If Riordan McClain had to summarize in one word his journey to serving in the Ohio House of Representatives it would be "unexpected." "There were twists and turns in my path that I wouldn't have projected," explained McClain, but it all started with his education at Bluffton.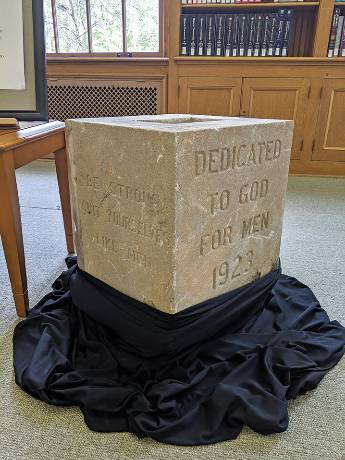 Featuring items ranging from a Bible donated by a Bluffton resident to coins including a Buffalo nickel, the contents of the Lincoln Hall cornerstone were on display during an exhibit at Musselman Library on May Day weekend.