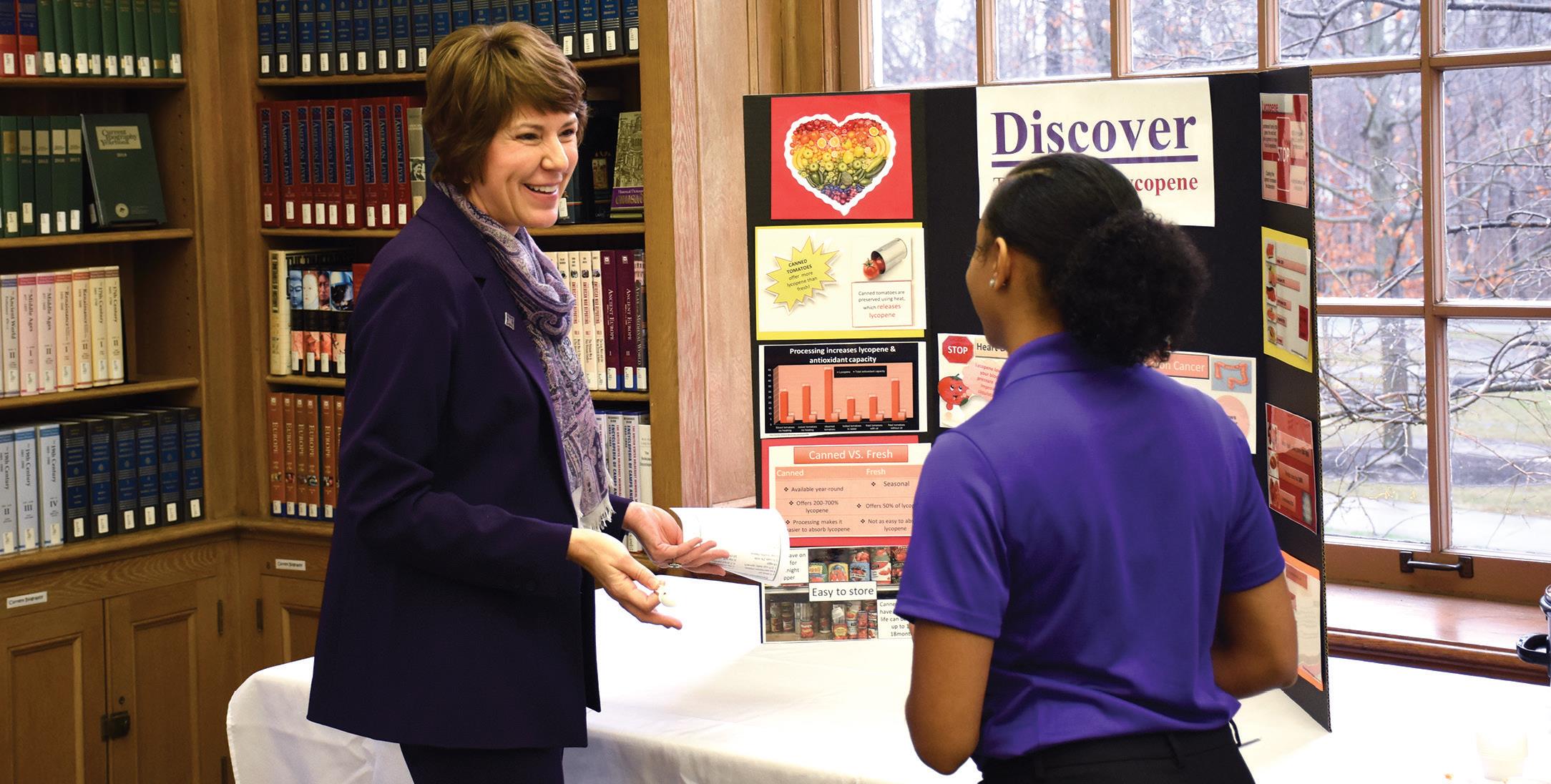 ---
This issue highlights the spirit of positive energy on campus and a number of ways, among many, that Bluffton is building momentum through academic, athletic and student engagement programs that grow from our enduring mission and values.
Building Momentum
A Vision for Bluffton's Future
At Bluffton University, our sense of a greater purpose develops students of exceptional character and expansive vision. Since 1899, we've been learning, experiencing and bettering the world together.
When President Jane Wood first came to campus one year ago, she quickly realized there was something special about Bluffton. Since taking office in July, she's mobilized efforts to share the Bluffton story of success through nine "Momentum Makers"—areas of longstanding accomplishment in academics, athletics and student engagement.
Momentum Makers include: nutrition and dietetics, education, enduring values general education, volleyball, football, women's basketball, "The Wit" and "Bridge", Community and providing meaning and purpose.
Momentum makers
Alumni stories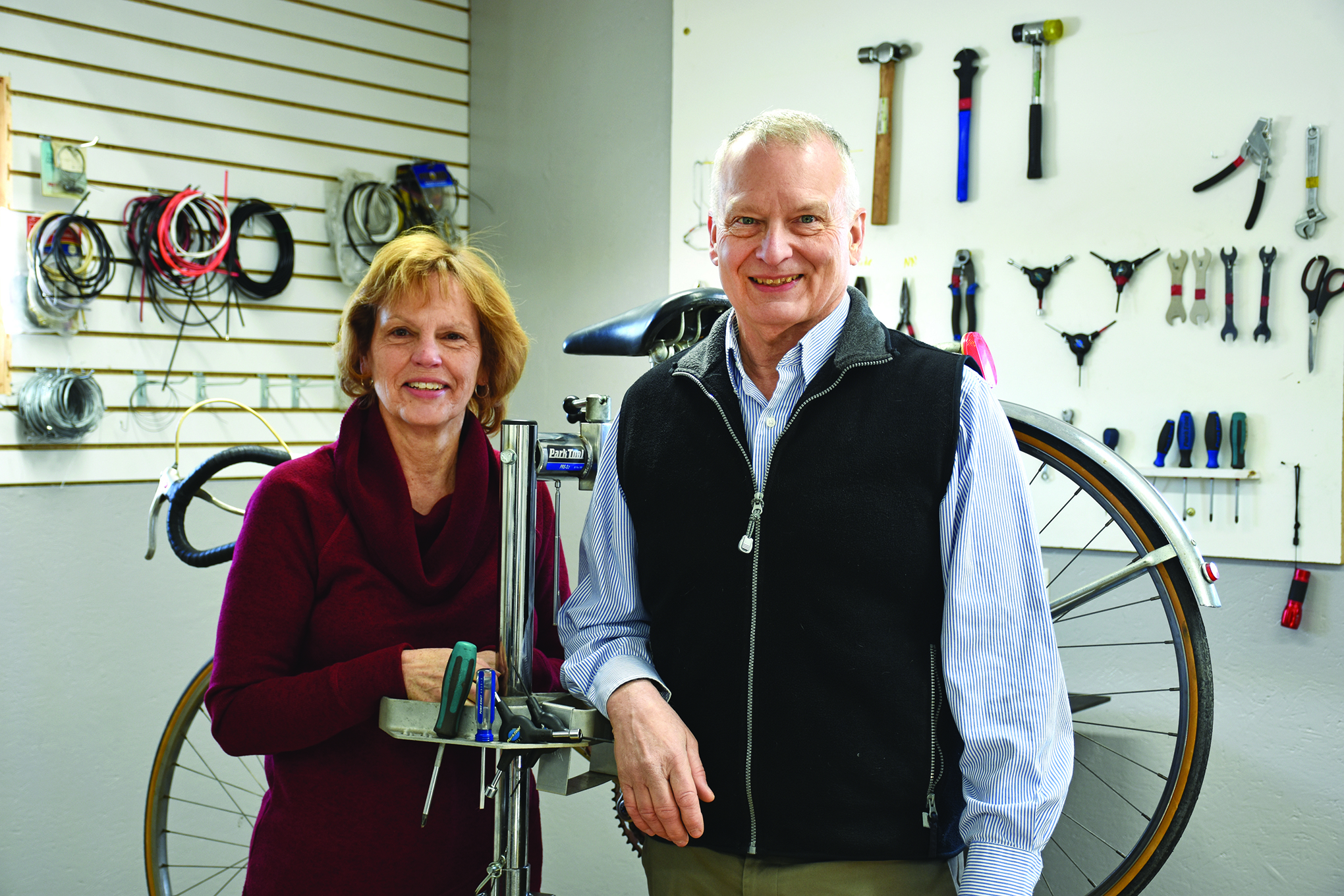 Larry and Ginny Cress have a passion for service and an interest in bicycles, so they started The Wheelhouse, a Christian bicycle cooperative, in the basement of Elm Street Church of the Brethren in Lima.
Service in retirement >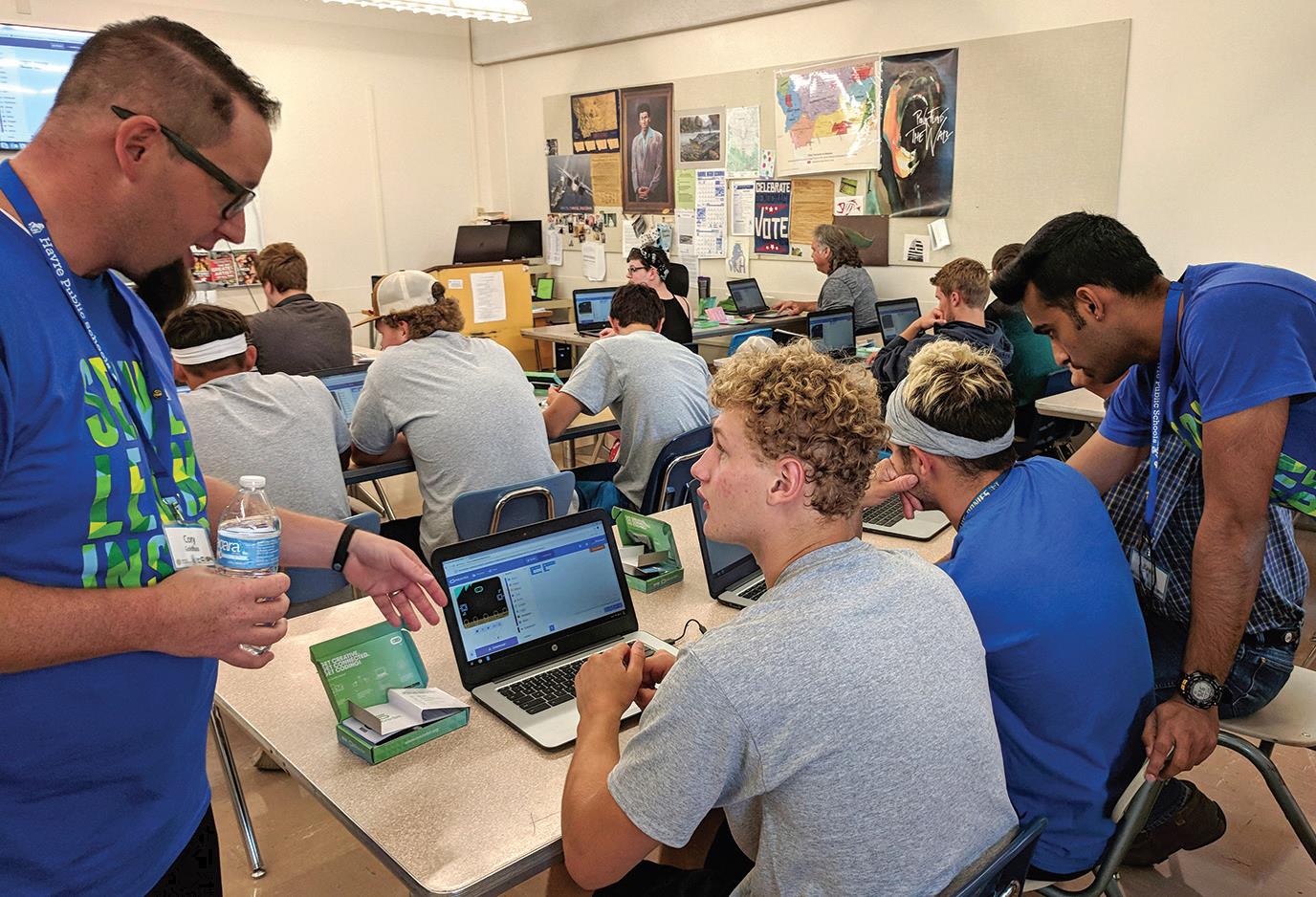 During his junior year at Bluffton, computer science major Cory Goldfuss '03 immersed himself in the Jamaican culture. Sixteen years later, Goldfuss' cross-cultural experience has come "full circle."
Making an impact, and giving back >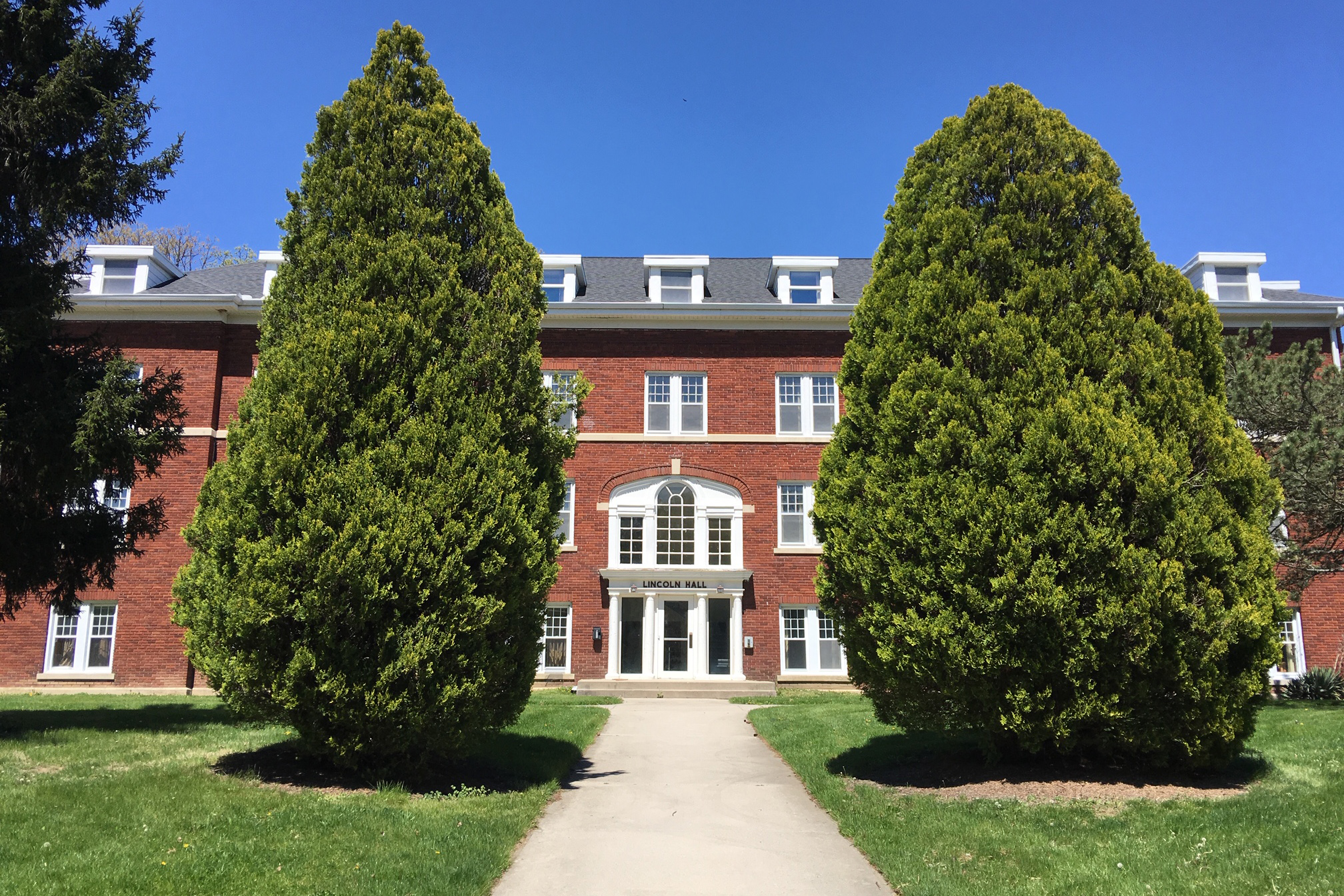 A presence near the center of campus for nearly a century, Lincoln Hall will endure in the memories of many Bluffton alumni and friends.
The history of Lincoln Hall >