2018 Alumni Award Recipient
Fall 2018
Outstanding Young Alumni Award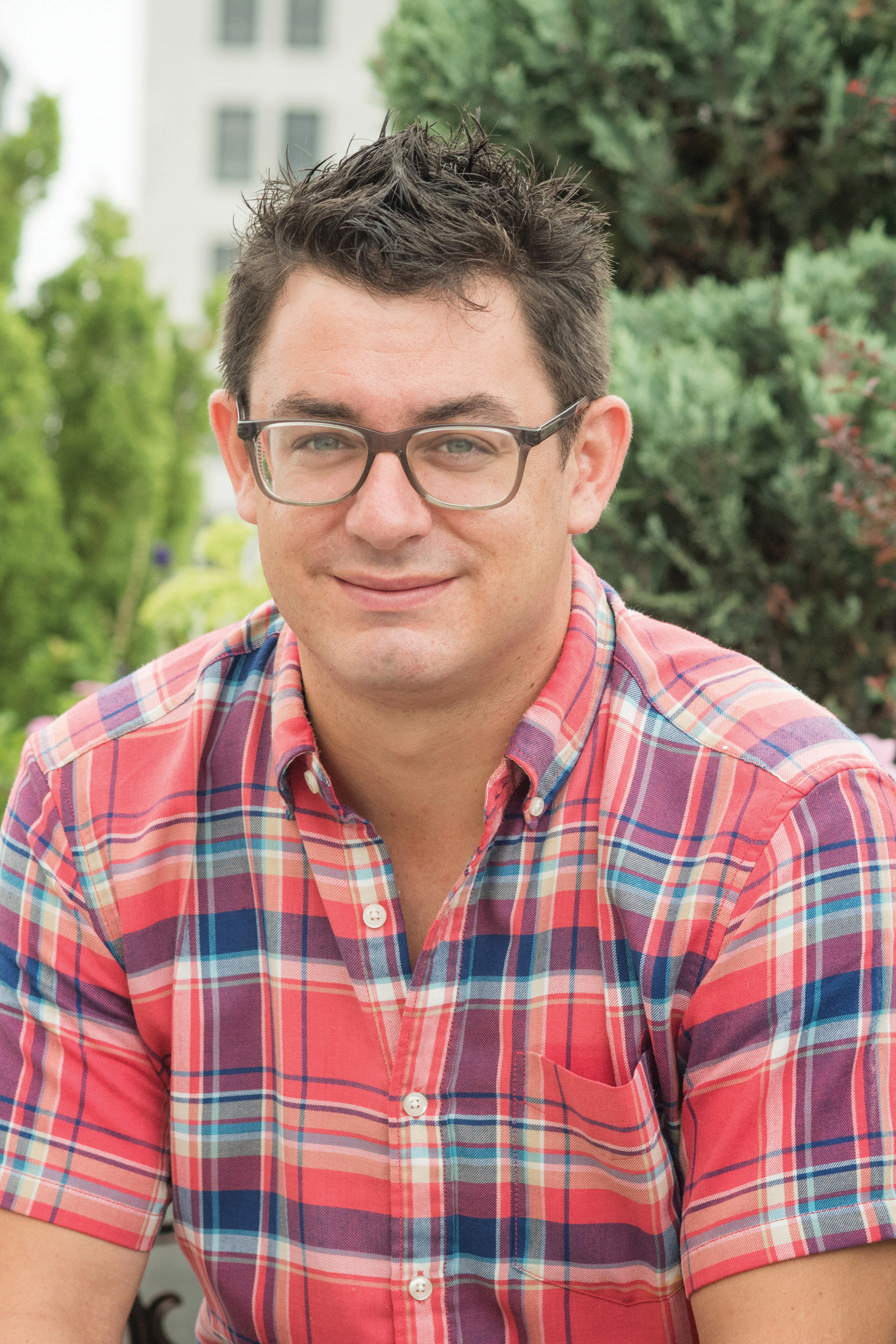 Michael Stulman
Regional Marketing Manager, Africa
Catholic Relief Services
Senegal, Africa
Bluffton '08
Major: Sociology
Finding his calling
Cross-cultural experiences make a lasting impact on many Bluffton students, but Michael Stulman's has truly shaped his life. As a sophomore, Stulman '08 took part in a semester long, cross-cultural experience to Uganda, Africa.
"There were a lot of things that influenced who I am and what I'm doing today, and looking back on it, it's kind of unbelievable," said Stulman. "[Dr. Lynda Nyce] played a really significant role by always encouraging me to try new things and explore my interests."
Nyce, former director of cross-cultural programs at Bluffton, helped him study abroad for not one semester but three by introducing Stulman to a variety of opportunities and writing recommendation letters.
"It was unusual for a sophomore to study abroad, but that was my first experience traveling in Africa and overseas," said Stulman. "I was there just long enough to develop a curiosity and to want to learn more."
Stulman's return stateside was short lived. After diligently working through his academics and logistics with Nyce, Stulman spent his senior year in Ghana and South Africa.
Stulman is the 2018 recipient of the Outstanding Young Alumni Award, presented by Bluffton's Alumni Association, after nearly a decade of discovery, exploration and service in Africa.
The Outstanding Young Alumni Award recognizes a recent graduate who has distinguished himself or herself through service to people, community or church, or who has made significant contributions in his or her career. The recipient must have graduated from Bluffton within the last 15 years.
Life in Senegal
Stulman began working with Catholic Relief Services in 2014, one year after he and his wife, Jeanne Elone, moved to Senegal. They have three children: 4-year-old Hugo and 2-year-old twins Ben and Max. Stulman is the Africa regional marketing manager at CRS and travels across the continent acting as a photographer, videographer, technical guru and journalist.

"My job is to be a storyteller," said Stulman, "and to help people in the U.S. connect with our work overseas and understand what we're doing." Stulman also collaborates with journalists who report for "The Washington Post," "NPR" and "The New York Times."
Over the last four years, Stulman has taken approximately 40 different work trips to 24 different countries. "I take about one trip a month," said Stulman. "I visit [CRS] projects, take pictures of the people we're working with and
trying to support, I talk to them and write stories that I can share with constituents in the U.S."
Before moving to Africa, Stulman lived and worked in Washington, D.C., at first with the advocacy agency Africa Action and then with Grassroots Business Fund, a nonprofit committed to social enterprises around the world.
Stulman hopes that he can continue to raise awareness about what affects the people of Africa and influence how those in the United States specifically understand Africa.
"I love my work," said Stulman. "I'm very, very lucky to have the job that I do. I feel like it's really an honor to have this opportunity where I can travel to places, some of which are often really difficult to access, and meet people who have so many different experiences."
Campus connections
As a sociology major, Stulman tried to have as many experiences as possible on campus as well. He was involved in PEACE Club, International Connection (ICON) and other groups that focused on peace, justice and social issues.
"At Bluffton, I really got a multicultural learning experience, and each experience was completely different." What he may not have realized at the time was that one of Bluffton's enduring values, community, would become a big part of his life.
"All lot of it is relationships," said Stulman. "How you build relationships with people is critical. And, I started thinking about that at Bluffton where I was always immersing myself in new student groups and study abroad experiences, and you have to figure out how to adapt in a new environment very quickly."