Federal and state grants
2019-20 academic year information
Federal Pell Grant
This is a need-based grant. Awards for 2019-20 academic year range from $657 to $6,195. Eligibility is determined by the Expected Family Contribution (EFC) as calculated on the FAFSA. This grant is available to full-time and less than full-time students. The federal government recently passed into law a provision which limits a student's lifetime eligibility to 12 semesters (or its equivalent).
Federal Supplemental Education Opportunity Grant (FSEOG)
Awarded to Federal Pell Grant recipients with the lowest Expected Family Contribution (EFC) as determined by the FAFSA. The awards range from $500 to $850.
Federal TEACH Grant
The TEACH Grant program provides assistance to an undergraduate or graduate student who agrees to serve for at least four years as a full-time teacher in a high-need field in a public or private elementary or secondary school that serves students from low-income families. The award amount is $3,764 for grants first disbursed on or after Oct. 1, 2019.
A TEACH Grant recipient who does not complete their required teaching requirement within a specified time frame or fails to meet certain other requirements of the TEACH Grant program will be required to repay the TEACH Grant as a direct unsubsidized loan under the William D. Ford Federal Direct Loan Program. For more information visit the TEACH Grant program website.
Ohio College Opportunity Grant
The Ohio College Opportunity Grant (OCOG) is a need-based tuition assistance program available to Ohio residents enrolled in a degree program at an eligible institution. Eligible students must have an Expected Family Contribution (EFC) of $2,190 or less, with a maximum household income of $96,000. The 2019-20 award for a full-time eligible student is $3,500.
For additional information on federal student aid, including federal grants, visit Student Aid on the Web.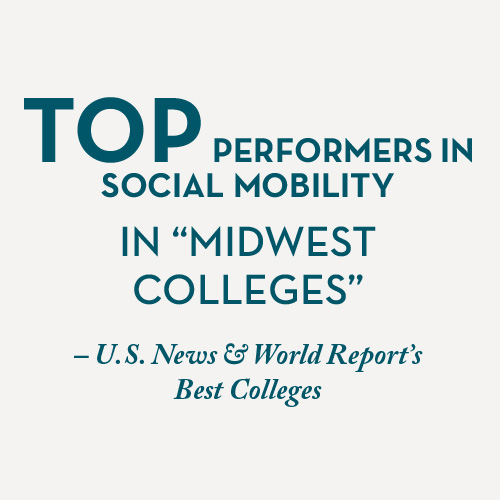 U.S. News & World Report recognizes colleges who are successful at advancing social mobility by enrolling and graduating students awarded Pell Grants. The majority of these federal grants are awarded to students whose adjusted gross family incomes are under $50,000.