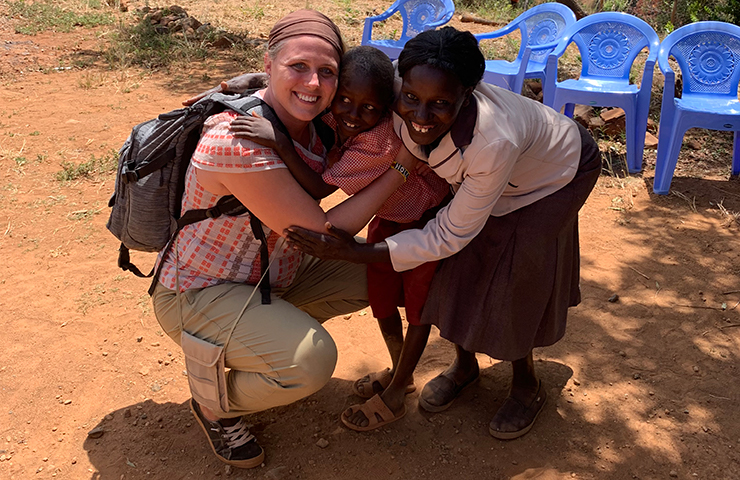 ---
"The discussions we had in classes, the cross-cultural experience and the whole Bluffton package encouraged my passion and drive to be part of something bigger," said Holly Metzger '05, now an enrollment counselor at Bluffton.
Short-term opportunities
Most students fulfill their cross-cultural requirement through a May term experience, typically at the end of the sophomore or junior year. While each experience is unique, all provide an opportunity to interact with people in the host community, through formal presentations and in service settings.
Lodging is usually in a group setting (guest house, hotel, conference center, kibbutz or convent), with some opportunities for overnight or weekend home stays with host families. Groups visit museums and cultural sites and attend special events and religious services. Some groups share in meal preparation and all have the opportunity to try the flavors of local food.
---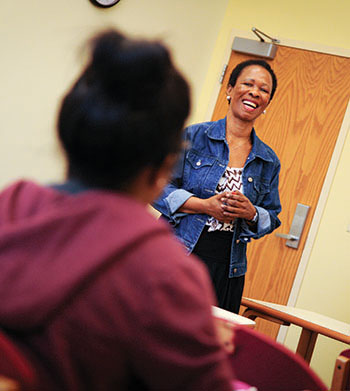 Our support
For the last decade, Nthati Phetlhu has been Bluffton's contact and translator for the cross-cultural experience in Botswana. In spring 2017, as a student herself on Bluffton's campus, she taught Setswana to students before their experience.
"They can introduce themselves, ask for things, say thank you and they know useful phrases. They know some nouns and can construct sentences. I think this group will have a lot of fun because we won't be spending as much time learning the language because they have already learned a bit more." >>> Nthati's story
---
Contact
Elaine Suderman, Asst. Director of Cross-cultural Programs
sudermane@bluffton.edu
419-358-3360