Honors Program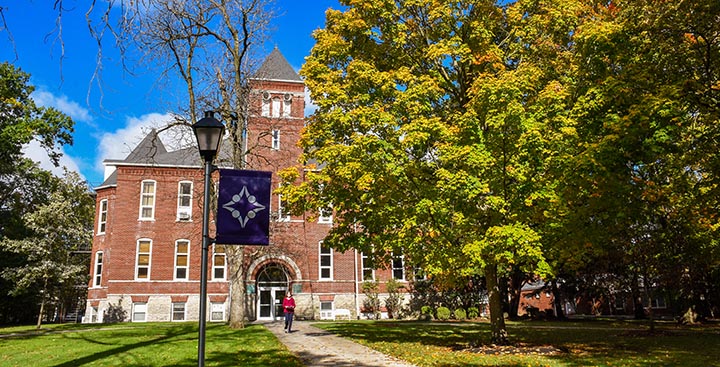 The Honors Program at Bluffton is a four-year program designed to challenge intellectually ambitious and highly motivated students in all disciplines. Honor students explore relationships among academic study, religious faith, meaningful vocation and service experience.
Students select 18-19 semester hours from 11 course options for the Honors Studies in the Liberal Arts minor. In addition special cultural and social events are organized for honor students.
What are the benefits of the Bluffton University Honors Program?
Challenging coursework and extensive faculty-student interaction

Cultural and social events available only to honors students

Service learning projects both challenge in-class learning and allow students to put their education to use in the real world

Opportunities to explore relationships between academic study, religious faith and vocation in one-on-one and small group settings

Completion of honors program noted on official transcript

Courses earning honors credit noted on official transcript

Special advising for graduate and professional school admission and applications
If you have questions about the Honors Program at Bluffton, please contact:
Brianna Ferris
Admissions special projects manager
419-358-3254
ferrisb@bluffton.edu