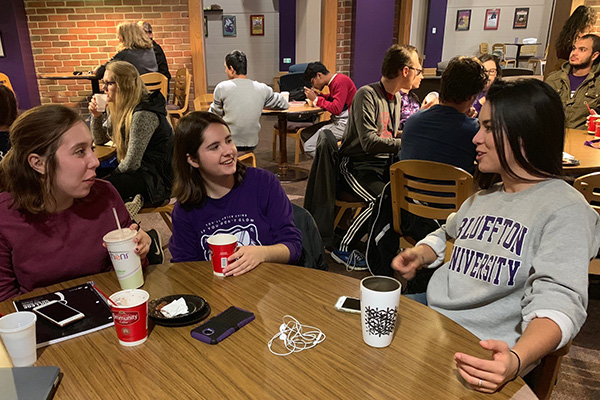 ---
"Hannah showed us that you don't need to feel qualified to do this work, you just need to start and follow through. Spiritual Life Week was both inspiring and challenging... looking at what we can do as the Church and also as people."
Spiritual Life Week
One week each semester is set aside for a special time of focusing on the Christian life. Students play a major role in planning activities that help strengthen growth and faithfulness in our relationship with God. The week includes guest speakers and special times of worship.
Fall 2021 Spiritual Life Week: November 7-12
Day
Event
Location
Time

Sunday, Nov. 7

Spiritual Life Week Festival

Founders Gym

7 p.m.

Monday, Nov. 8

Commons Cash Blitz

The Commons

12:30 p.m.

Tuesday,

Nov. 9

Forum

Yoder

11 a.m.

Wednesday, Nov. 10

SLW Pre-Dam Jam Party

Sommer Center Plaza

9 p.m.

Thursday, Nov. 11

Chapel

Yoder

11 a.m.