Hirschy hall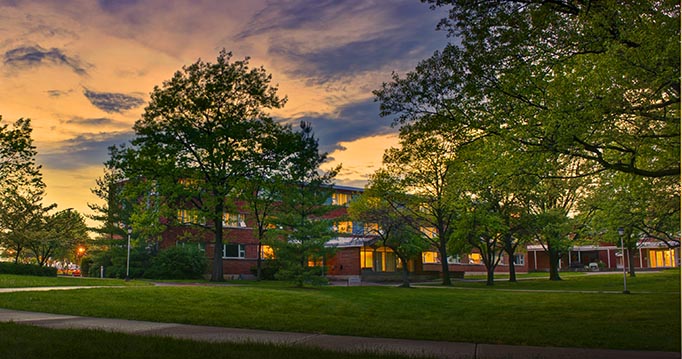 Hirschy Hall, a residence hall for 97 men & women, was completed in 1963. It has three floors, with a kitchen on each floor. The ground floor has a spacious main lobby with large windows.
A legendary feature of Hirschy Hall is the bronze cast of Noah Hirschy, Bluffton University's first president. It is said that if you rub the nose before taking an exam, you will have good luck!
Hirschy Hall Staff 2018-19
Hall Director:
Tovah Wilson

1st floor in Hirschy Hall off the lobby
RA: Madison Huffman
1st Floor, Room 102
RA: Nicolas Doehrman
2nd Floor, Room 215
Average measurements for Hirschy Hall:
Wall Dimensions - 14'7" x 14'1"
Windows - 9'3" x 4"
Bed frame - 36.5"x80"
Mattress - 36"x80"
Included Content