Pep Band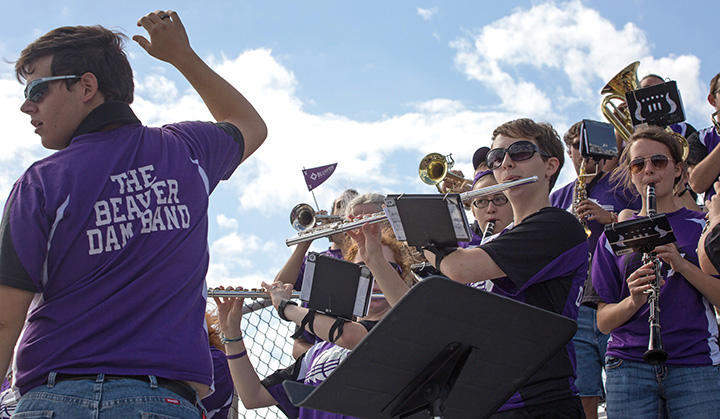 Pep Band is a great way for you to continue your high school pep band experiences.
The band plays a wide range of songs from stand classics to modern songs. We have a combination of professional and student leadership.
A student director, normally a senior, and assistant director, a junior, pick the songs, direct during games and lead practices. This is a great opportunity for music education majors, especially those looking to teach in the high school, to get conducting experience in a fast paced environment.
There is no audition to perform with the pep band and it is open to all majors. Musicians are paid through a supplemental work agreement, meaning it can be combined with other campus jobs.
Contact Dr. Roy Couch for more information.