Registrar's office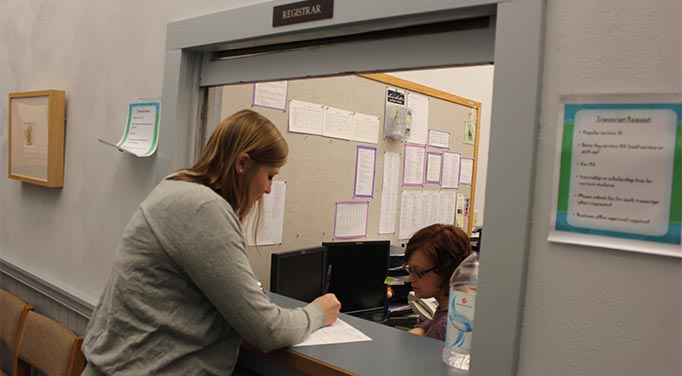 The registrar's office provides administrative services to both current and prospective students, faculty, families and alumni. Class registration and schedule changes, graduation certifications, grade reporting and transcript processing are just a few of the office's functions.
If you have questions about course offerings, difficulties registering for courses or need help transferring courses to or from another college or university, the registrar's office the place to go. You can also access forms you may need during your time at Bluffton.
Our staff


Office location
The registrar's office is located on the second floor of College Hall.
Office hours
Monday through Friday:
8 a.m. - 12 p.m.
1 p.m. - 5 p.m.
The office may be closed during the academic year on Tuesdays from 11 a.m. to 1 p.m. for Forum and on Thursdays at 11 a.m. to 1 p.m. for Chapel.
Contact us:
Phone: 419-358-3321
Fax: 419-358-3323

Registrar's Office
Bluffton University
1 University Drive
Bluffton, Ohio 45817-2104