NASW representative
12/14/2021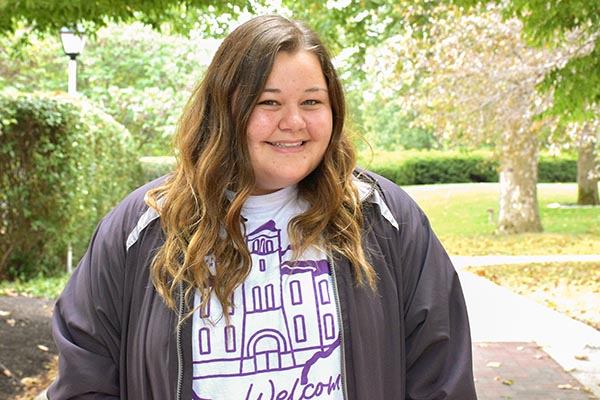 Social work major serves on state board
Maggie Ream '23, a social work major from Delphos, Ohio, was elected to the Ohio Chapter of the National Association of Social Workers (NASW) as a social work student representative. Founded in 1955, NASW is the largest membership organization of professional social workers in the world.
"The association is almost like a membership that you apply for and then when you get involved, it offers you resources and helps you stay up to date with social issues around the world," said Ream.
One of Ream's duties as a student representative is obtaining information through surveys. She then advocates for the people she interacted with during chapter meetings. Right now, the chapter's areas of focus are anti-racism, self-care and getting more people involved within the community.
"I want us to be heard, and I want people to know we have a voice," said Ream. "Even though we're in the small town of Bluffton, people have a voice, and we have people who are willing to listen," said Ream.
She was drawn to the field because of her belief that people can change for the better.
"I see hope in everybody," said Ream. "I want to help people see hope within themselves."
Ream was encouraged to apply for a seat on the state board by Heidi Mercer, assistant professor of social work and director of field education.
"This will add and shape her views on legislation and policy and how this directly impacts the work she does in the future," said Mercer. "I think this will also aid her understanding of advocacy and how she can collect views, opinions and stories to help shape what NASW advocates for."
With counseling and policy serving as the two main facets of social work, Ream's goal within the organization is to better familiarize herself with the policy side.
"I'm hoping to dig deeper and expand my knowledge so that I can be a well-rounded social worker," said Ream.
Aside from her studies and being on the board of NASW, Ream is president of Bluffton's Social Work Club and was previously a member of Bluffton University Nutrition Association (BUNA) where she served as the community service coordinator.
by Courtney Weekley '23, public relations student assistant