Big research opportunity
11/27/2019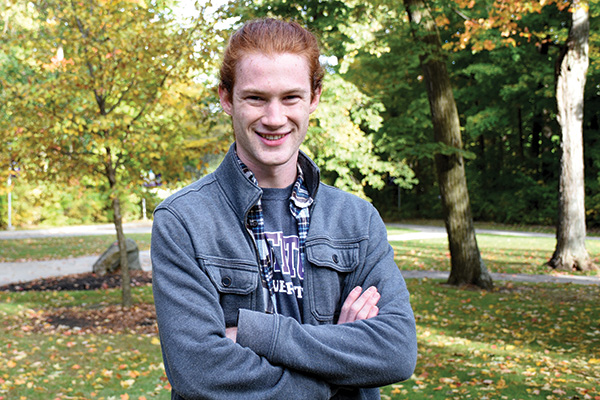 Making the world healthier
When Levi Litwiller '20, a chemistry and physics double major from Hopedale, Ill., was a kid, he spent his free time building rockets and catapults. So, it's no surprise science was his favorite subject in school. Now, Litwiller is using his skills in science to make the world a healthier place to live.
Last summer, Litwiller spent 10 weeks interning in Chicago at AbbVie Pharmaceuticals doing research.
"It was fun to live in Chicago all summer and it was neat to see concepts from class being applied to actual things." said Litwiller.
The research experience was offered to select students at small liberal arts colleges, including Bluffton. His organic chemistry research was a small part of a larger goal, to develop a drug to effectively treat drug resistant tuberculosis.
"TB is the deadliest infectious disease in the world and it kills the most people per year worldwide, according the World Health Organization. So, a new, effective treatment could potentially save thousands of lives," explained Litwiller.
Litwiller's research included finding ways to synthesize new organic compounds to test to determine if it was effective against tuberculosis.
Litwiller said the small class settings as well as the relationships he's established with professors helped him prepare for his role at AbbVie. Bluffton's Organic Chemistry class, taught by Dr. Dan Berger, professor of chemistry, prepared him the most for the internship.
However, he also appreciates his classes with Dr. Luke Myers, assistant professor of physics. A Hesston College transfer, Litwiller is finishing his second year at Bluffton.
"My favorite Bluffton professor has been Dr. Luke Myers because he's an engaging teacher and he's always willing to help his students out," said Litwiller.
Litwiller said internships like this are a good way to get research experience before transitioning to graduate school. He plans to enter a chemistry Ph.D. program after graduating from Bluffton.
-Courtney Weekley, public relations student assistant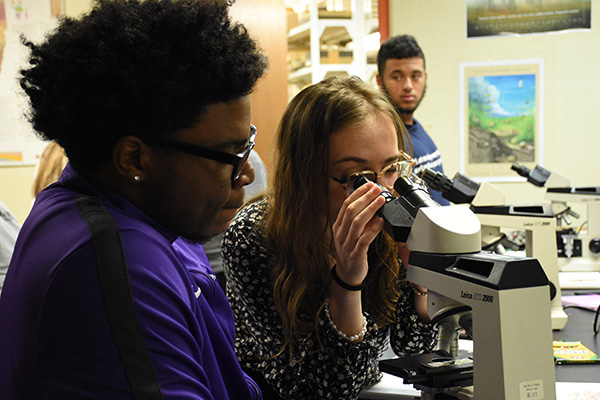 ---
Our faculty are dedicated Ph.D. professors who will work one-on-one with you from your first day on campus all the way through graduation.