A medical scribe
09/21/2022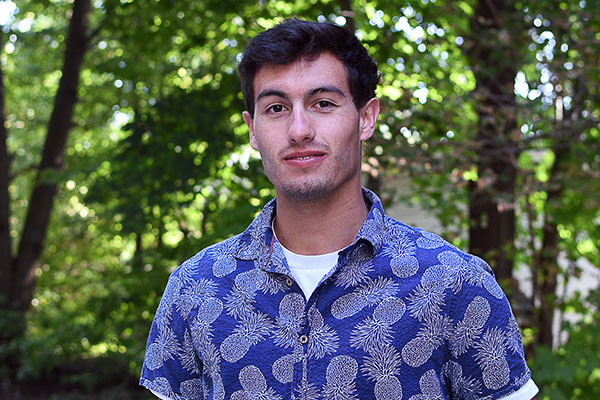 Ethan Ly gains medical experience
In high school, Ethan Ly '24, a biology and pre-medicine major from Celina, Ohio, was interested in studying veterinary medicine. Then, a devastating accident damaged his right hand.
"It severed two of my tendons and partially damaged a third one. It took two surgeries and three separate sets of stitches," said Ly. "I was impressed with the overall process to get full-function of my hand back."
Ly regained the movement of his fingers and developed an interest in orthopedic care.
Now, he's gaining experience in the medical field as a scribe at Lima Memorial Health System and Joint Township District Memorial Hospital. It's entry-level work but he gets to work inside patients' rooms and alongside doctors in the ER. The position is rewarding for a college student and beneficial to doctors and other medical staff.
"It is very fast paced, and you get to see a lot of things," said Ly. "You help to organize and create patient charts, so it speeds up the doctors' work. It ends up benefiting both of us."
At Bluffton, professors and coaches have encouraged Ly and made him feel welcome including Dr. Stephen Harnish, professor of mathematics.
"When I first came here and had to take his math classes, he took a great interest in you," said Ly. "He talked to you like a person rather than a student."
A member of Bluffton's cross country team, Ly believes being a student-athlete has made him a better student in general.
"Doing a sport in college forces you to have a schedule and keep everything on track. It keeps you responsible even for your work outside of your sport," said Ly. "I like that aspect."
On campus, Ly is a member of science club, Bluffton University Nutrition Association and Marbeck Center Board. After graduating he plans to attend medical school and study trauma services or orthopedics.