Path confirmed
08/24/2022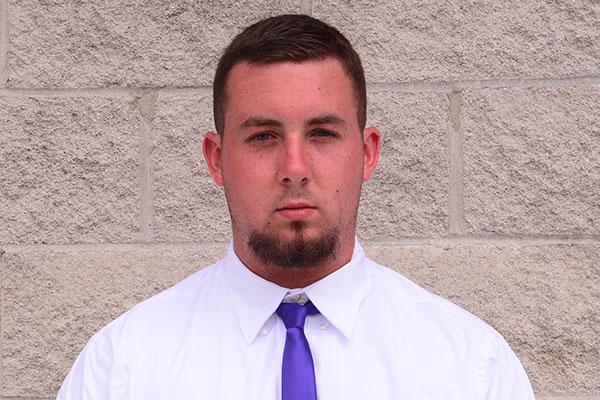 'ready to take the next step'
Nash Morgan '22, a criminal justice and psychology major from Reading, Ohio, spent the summer boosting his resume and preparing for a career in law. Morgan completed internships at Hamilton County Common Pleas Court in Cincinnati and the Amberley Village Police Department. The professional experiences helped him confirm his career aspirations.
"I wanted to go to law school before doing my internships, but after spending this summer at the courthouse, I know that's what I want to do with my life," said Morgan. "I really enjoyed my time there."
During the internship, Morgan shadowed Judge Megan Shanahan and spent time in her courtroom several hours each week. Even after meeting the hourly requirements of the internship, Morgan returned, fascinated by the courtroom dynamics and the workings of the legal system.
At the police department, Morgan shadowed officers and went on ride-alongs.
"I realized that police officers are constantly on the move," said Morgan. "I learned about what goes on in a community daily from a new perspective. There were a lot more 911 calls than expected."
During the fall, Morgan plans to research law schools and take the LSAT. He will graduate a semester early in December 2022 and appreciates the support of faculty.
"Several professors have pushed me to become the best student I could be at Bluffton," said Morgan. "You have to put in the time and effort to become successful."
He chose Bluffton University because of the tight-knit feel of the community and has appreciated the connections he's made on campus.
"One thing I really enjoyed about my time at Bluffton was meeting new people who I wouldn't have necessarily met elsewhere," said Morgan. "I've met people who come from different backgrounds, who have different beliefs, and I think that's made me a better person."
With just a semester left of classes, Morgan says he is prepared for the future.
"I'm ready to take the next step."