Evan Burden
08/11/2021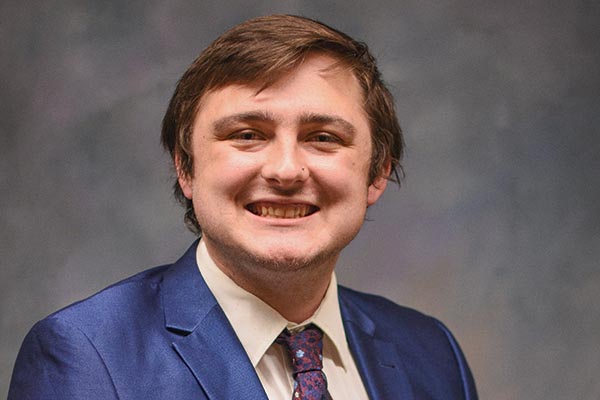 MEET THE 2021-22 PRESIDENT'S AMBASSADORS
Evan Burden
Music education major
Sidney, Ohio
Graduation year: 2022
WHY DID YOU CHOOSE BLUFFTON?
I chose Bluffton initially because of the ability for me to be a music student as well as continue playing soccer. Being able to meet the coaches and faculty on my first visit and them being invested in getting to know my family made me know Bluffton was the perfect fit. After visiting the first time I was able to visit again, observe classes and participate in a rehearsal. I also went to Experience Bluffton and met some of my future classmates.
Why did you choose your major?
I chose my major because I've always had a passion for music and I've had some very influential educators. During my senior year of high school I was super lucky to get to job shadow/student teach with my high school director with the 6th grade choir, running rehearsals, selecting music and even conducting during the concert. This experience really solidified my choice to go into music education.
My classes at Bluffton have been super helpful in gaining the knowledge needed to be an educator. Throughout all of my music method courses I have learned how to apply the pedagogy within the classroom setting with instrumental, vocal or general music.
Tell us about Bluffton's faculty, staff and coaches.
Bluffton's faculty and staff are some of the most supportive people I have been blessed to know in my life. From my time in the music department and education departments I have always known I will be able to get questions answered or support given whenever I need it.
Over the last couple years a faculty/staff member who has really been investing time in helping me to reach my goals is Kevin White. He knows I have a passion for helping people and planning events and he has been pushing me into more leadership roles to help me achieve those goals like, OSI intern, Cabaret for a Cause planning committee and Riley Creek festival planning committee.
What student organizations are you part of?
On campus I am involved in Ohio Collegiate Music Education Association (OCMEA), International Connection (ICon), Brave Space and Marbeck Center Board (MCB).
I think being active on campus has been one of the most rewarding experiences I have been given during my college experience. Being able to take on more leadership roles, gaining experience and making friends has allowed me to grow more than I ever have before. With being involved in these organizations I have been able to be authentically myself, while caring for others and building lasting relationships with people.
Being able to participate in Bluffton's music ensembles has been one of the most rewarding experiences during my college experience as well. Working with a team of other singers or musicians really does promote a sense of community at the university. Meeting non-music majors who enjoy making music is how I've made some of my closest friends at the university. Also, getting to work with professional soloists for the Messiah performances has been such an incredible experience as a younger musician with aspirations to be a professional performer someday.
Have you completed an internship or other hands-on learning experiences?
I have! During the course of my education classes I have been lucky to do a variety of field experiences and observations. For example, I have observed educators at Pandora-Gilboa and Bluffton. I have learned through these experiences that even when you're an experienced educator, you won't always have the answers to everything.
I also learned that creating a safe environment for your students should always be a top priority because sometimes the school setting is the only sense of structure these students are seeing in their lives. Also, I've learned to always be ready with at least four backup plans for lessons because nothing ever goes as planned.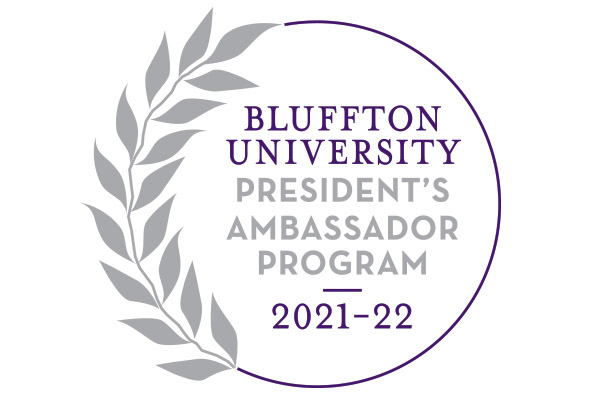 ---
The goal of the new program is to help students become extraordinary communicators and networkers.