Pre-physical therapy
08/06/2020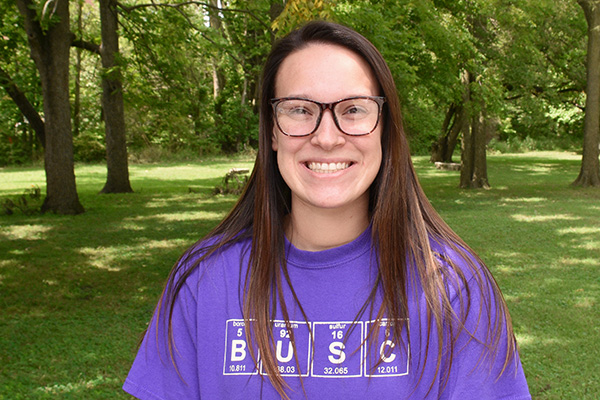 Bluffton pre-physical therapy major draws career inspiration from injury
BLUFFTON, Ohio–Katie McClure's professional goal is to become a physical therapist. It's a field she has a lot of experience in, not yet as a practitioner but instead as a patient. In high school, McClure tore her ACL twice in the right leg and once in the left leg. She drew career inspiration from the people who were helping her recover.
"I've had my fair share of physical therapy and I actually really liked it," explained McClure, a senior pre-physical therapy major from Convoy, Ohio. "The physical therapists were very supportive of me both physically and mentally. It was hard not being able to play volleyball during recovery, and the support they gave me sparked my interest and inspired me to give back to someone else."
McClure's injuries were volleyball related, and while she played at Bluffton as a first-year student, she realized her knees were too injured to continue competing at a high level. An athlete at heart, McClure remains active in intramurals and works as a student athletic training assistant.
"I'm not playing volleyball anymore, but I still love that I decided to come to Bluffton," said McClure. "I've made really great relationships here, and I'm very much still involved in athletics."
McClure, who also works in admissions and is a member of science club, is planning to graduate from Bluffton University a semester early in December. She's currently completing graduate school applications, which can be a nerve-racking process. However, McClure feels prepared to continue her education because of the support of Bluffton's science faculty.
"The classes can be challenging, but all of the science professors are amazing. I've had professors who were willing to help me whenever I struggled. That's been really important to me and is honestly a main part of my success," said McClure. "They don't just care about academics. They care about you as a whole person."
Her favorite class, microbiology with Dr. Angela Montel, took on a heightened level of importance as a new virus began circulating the globe.
"I was taking microbiology when COVID started taking off. We were learning about bacteria and viruses and it got me way more interested in what was happening around us. Now, I feel more informed about what's going on because I took the course," said McClure, who also gained experience in caring for patients during a pandemic this summer as personal care assistant at Vancrest, an assisted living facility in Van Wert, Ohio.
While McClure says it seems unreal that she will be finishing her time at Bluffton soon, she is "looking forward to spending a final semester making memories with friends."
-B-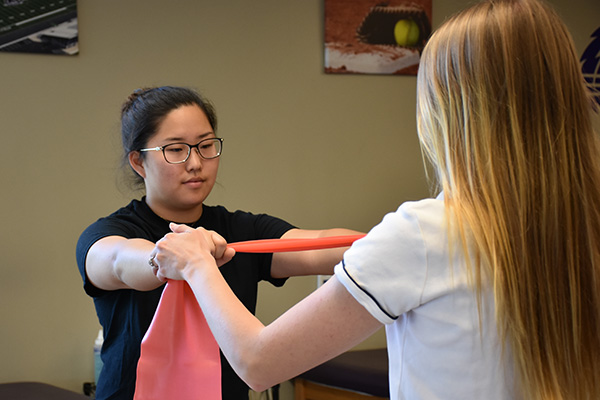 ---
Bluffton's pre-physical therapy major, with classes in biology, chemistry, mathematics, physics, social sciences and health fitness and sport science, prepares students well for required post-graduate study.