The evolution of memes
05/19/2020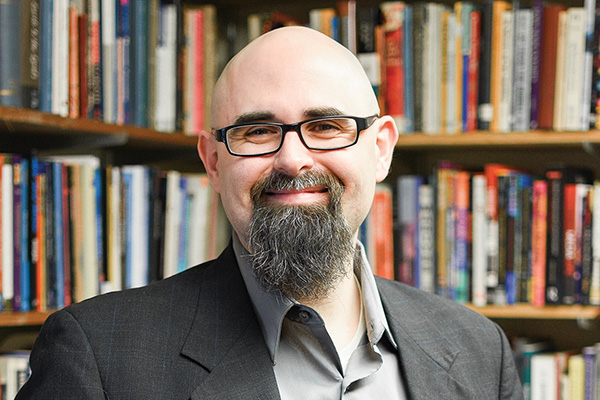 professor studies the lexicon of today's students—memes
From comic books to superhero movies to video games, Dr. Zachary Walton, associate professor of communication, enjoys popular culture. But when philosophical, moral and ethical themes appear in pop culture, he's truly hooked.
During his fall 2019 sabbatical, Walton studied the evolution of memes based on the hypothetical thought experiment called the trolley problem.
"I wanted to look at how these memes are created, how they change, and how they interact or build on one another," said Walton. "I'm analyzing them through the lens of visual rhetoric, looking for common patterns and themes."
Walton joined a Facebook group called Trolley Problem Memes, which has about 250,000 likes and follows. During his sabbatical, he began analyzing more than 800 images posted on the page from April 2016 through Nov. 2019. It's a way for him to explore how non-philosophers treat the trolley problem. The Facebook group limits the scope of the study while providing an archived history of names, dates and commentary.
"This study is providing me a methodological toolbox to analyze a type of discourse my students live and breathe," explained Walton. "Memes are part of their lexicon, their contemporary language, but instead of letting these images wash over them, I'm asking them to look at them with a critical approach."