Making an impact
05/05/2023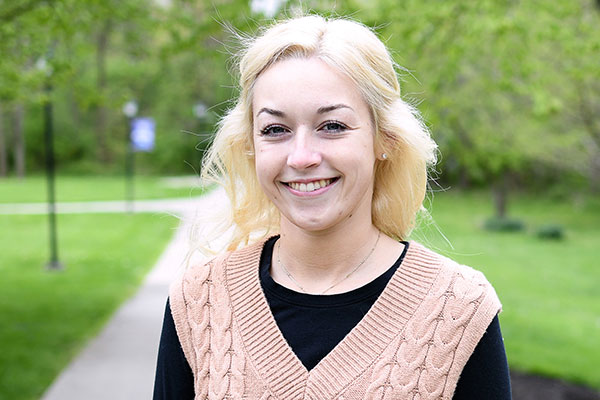 confirming her passion to teach
Born and raised in Brownsburg, Ind., Ella Wiley '23, will continue living in the Buckeye state following graduation to teach in Ohio. The elementary education student recently completed her student teaching experience at Elmwood Primary School in the Shawnee (Lima, Ohio) Local School District.
"Being a teacher comes with a lot of sacrifice. I knew that from my dad being a teacher," said Wiley. "When I got to experience it myself, I learned that even though you can't see the impact you make every single day, you are making an impact without even thinking about it."
Wiley has wanted to be a teacher since she was little, and student teaching gave her a better feel for her future career.
"Going in I was anxious and scared, but on my last day of student teaching it was one of the hardest goodbyes I've had."
During the experience, she learned how to better deal with uncomfortable situations and to sometimes be stern. Those situations forced her to grow.
"There were days, even a week, where I was by myself in the classroom," said Wiley. "I had to do everything on my own— lesson plans, teaching the kids, classroom management and grading. It was a very good experience for me to grow as a student teacher and prepare to become my own teacher."
Wiley was originally a student at a much larger university but transferred to Bluffton to play soccer. While her goals have changed from her freshman year in college, she is creating her own path.
"I'm starting to find my own voice," said Wiley. "My student teaching experience was phenomenal, and I couldn't have asked for a better cooperating teacher. She helped me not only in school-related issues but also personal issues. She helped me find my way and to be confident in my decisions."
Wiley originally planned to return home following graduation; however, she's excited to move to the Columbus, Ohio, area to begin her career.
"I want a fresh start and to meet new friends, new people and experience a new place," said Wiley. "I am uprooting my life. I'm excited, scared, nervous, anxious and all the emotions. You really have to be strong and confident to know that you are going to be okay."
In the future, Wiley plans to continue taking classes to gain additional endorsements and eventually earn her master's degree in education.
She encourages future Beavers to follow their dreams in education.
"Do it because you have the passion to teach and do it for yourself— not your parents, not your significant other, not your friends. Do it for yourself," said Wiley.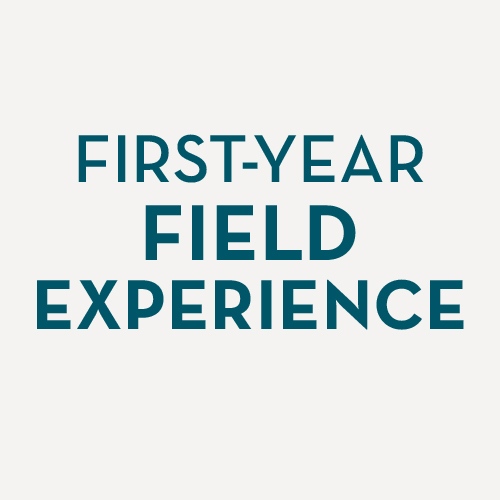 ---
"We get them in the schools early and provide them with support and mentorship. We prepare students to become highly effective teachers and they get jobs."