The right fit
02/17/2021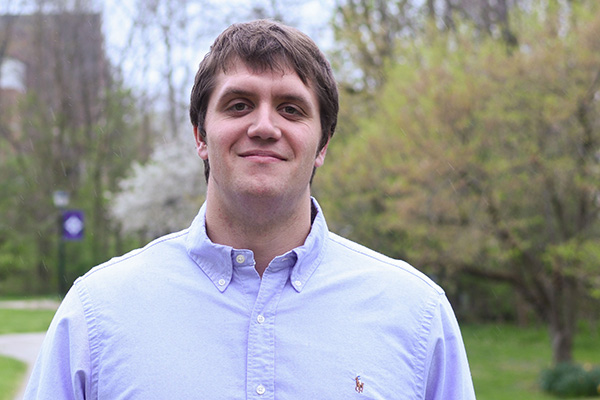 Initially undecided, Denecker finds a fit in communication
Gabe Denecker '21, a communication major from Bluffton, Ohio, started at Bluffton University undecided about his major. However, after four years and a hands-on internship experience, Denecker found the right fit in communication.
"I love talking and the interacting with people," said Denecker. "Which makes the communication major a perfect choice for me."
During the fall 2020 semester, Denecker worked alongside the communication coordinator for Lima City Schools. Through the internship, he learned about the various ways the school shares information with parents, students and community members, including both vital information such as COVID-19 safety measures and creative and fun messaging that builds community.
Assignments changed daily, but they included sending text alerts, updating sporting event schedules, writing news releases and taking photographs.
"I had no idea that communication coordinator was even a position before this experience, but I ended up really enjoying it," said Denecker. "I was proud that I handled this opportunity so well. The work that I did was a big deal for the community."
Denecker's favorite part was working with kids and seeing how excited the students were to have their picture taken and posted on social media. Denecker tried to match the elementary students' enthusiasm and energy levels on a daily basis.
For the past two years, Denecker has worked for UPS alongside being a full-time student. That means waking up before 3 a.m. to load and unload trailers of packages before heading to class. Denecker enjoys working for the company and plans to continue moving up the ranks at UPS after graduation.
Denecker has enjoyed classes with all of his communication professors and also looks forward to classes with Tami Forbes, health, fitness and sport science department chair. He appreciates how Bluffton's professors have helped him in their own unique ways.
"Attending Bluffton has helped me to face challenges I wasn't expecting to face," said Denecker. "I can now accept challenges and rise to the occasion, which will ultimately be a skill that will help me in life."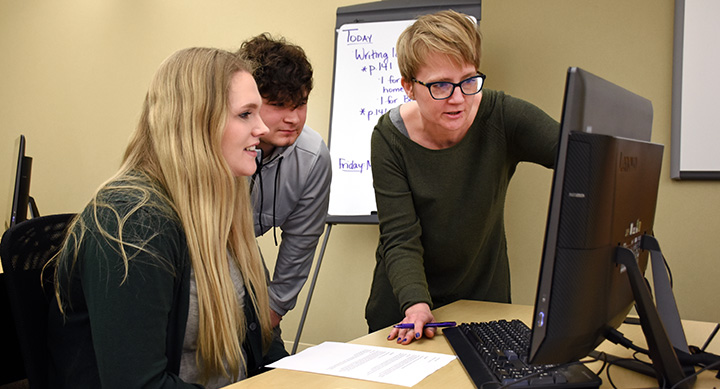 ---
Communication students at Bluffton not only learn how to craft messages and design campaigns but also how and why certain messaging and communication techniques are effective.