Broadcast news
12/16/2022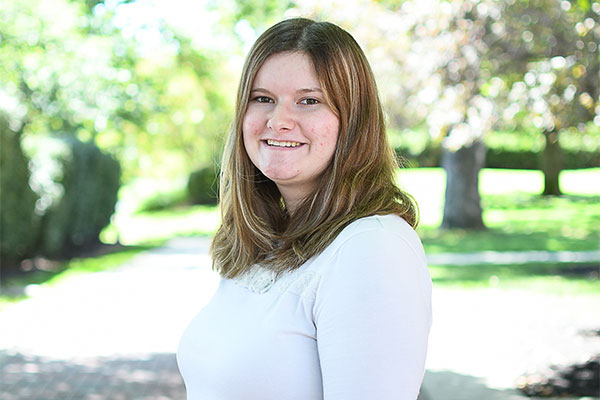 Westcott gains experience with WLIO-TV
Olivia (Lou) Westcott '23, a convergent media major from Toledo, Ohio, knew she wanted to pursue a career in broadcast news, and after an internship with WLIO-TV in Lima, Ohio, her interest was confirmed.
"I wasn't too sure what to expect," said Westcott, who started the internship in September. "You kind of expect it to be a stereotypical internship like you'll just do mundane tasks, but I was actually able to get real experience there."
Westcott interviewed people, wrote scripts, collected video for stories, edited footage, learned new software programs and saw stories she wrote on the news.
"They were very helpful in wanting me to learn and gain experience," said Westcott. "They seemed like they wanted me to come back and maybe apply for a job in the future. So, it was cool to make connections ahead of time and get the experience."
Westcott said as an intern she learned: "Everybody is important. Every story is important."
While she considers herself a proficient writer, Westcott learned that for broadcast news, the writing style needs to be more conversational.
"It's a different way of thinking about it than I guess I'm used to," Westcott said.
On campus, Westcott is a member of Student Senate and performs in the pep and concert bands. She also works as a student assistant in the communication department and as a supervisor in the Tech Center.
With her final semester looming, she's excited to finish her studies and pursue a career.
"Communication is such a broad field that you can do almost anything you put your mind to," said Westcott. "I think that I've gotten the necessary skills to either continue to enhance them later or to be able to learn new things in any type of job."