Hands-on experience
12/03/2019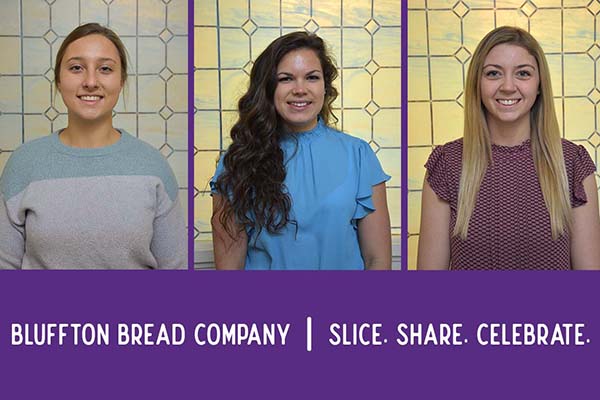 Bluffton Bread Company provides experience for dietetics majors
From perfecting recipes with wholesome ingredients to executing professional business and marketing plans, the Bluffton Bread Company is an example of the great things happening at Bluffton University.
Nutrition and dietetics majors Brianna Sinn '20 and Katie Kline '20 have been an instrumental part of the student-run business. Sinn and Kline spent the summer developing and standardizing recipes for the Bluffton Bread Company.
"Sometimes you've just got to go with it," Sinn said of the recipe development process. "We would plan and plan and then we would bake and something unexpected would happen, so we just had to adjust and move on."
Kline added, "I love developing the recipes and seeing what worked. All of the creativity that goes into it is something I really enjoyed."
In August, the two were joined in recipe development by fellow nutrition and dietetics major Carley Lester '20.
"I think this experience taught me how to start from scratch with something, to continuously remake and redo it until perfected, and to understand that the first time you try something it's probably not going to be perfect," Lester said. "Just learning as you go and being able to think critically is important in this type of work."
After the recipes were developed, students with a variety of majors, from graphic design to marketing, also became involved in the business. However, Sinn, Kline and Lester remain integral to the company as they move forward with production, inventory and delivery.
Kline believes the additional hands-on experience in her field of study will be beneficial for her future career.
"It has given me great experience in food service," said Kline, "but it's also given me some business background."
However, the hard work is paying off. During the Bluffton Bread Company's initial sales at the Bluffton University Nutrition Association's annual Harvest Dinner, more than 300 loves were sold.
"It takes a lot of work, but the work that you put in, you'll definitely get rewarded for it," said Sinn. "I've really enjoyed seeing our work come to life."
Online orders are being accepted on a limited basis throughout the year. For more information on the Bluffton Bread Company, visit bluffton.edu/blufftonbread.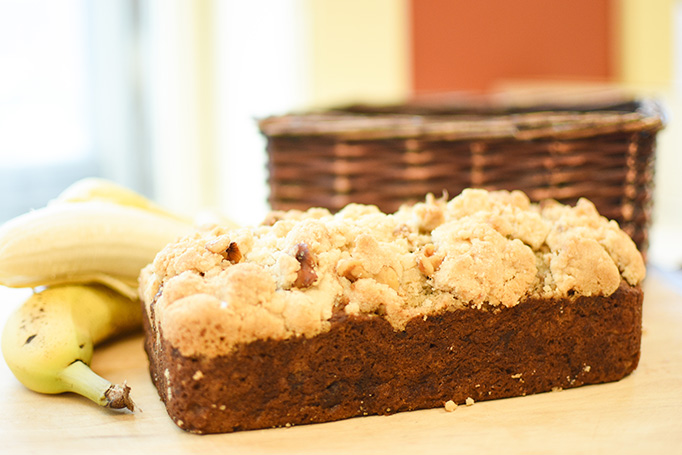 ---
A limited number of specialty loaves will be sold for Christmas and Easter. Bread will be baked by select Food and Nutrition students and shipped fresh to your door.