Runs in the family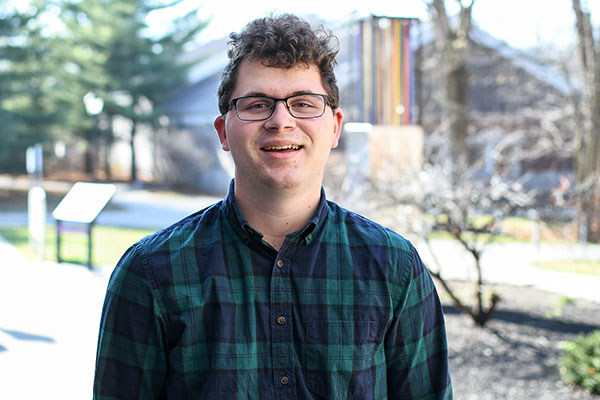 A Fifth-generation education major
It wasn't hard for Caleb Mikesell '23, a primary P-5 education and intervention specialist double major from Bluffton, Ohio, to determine a career path.
"I grew up in a family full of educators, and it was the biggest career I was exposed to as a kid," said Mikesell. "I thought it'd be really cool to be in charge of my own classroom back then, and I've continued to think that as I've grown up."
Not only is Mikesell's family full of teachers, but many are also Bluffton graduates. In fact, Mikesell will be a fifth-generation teacher and a fourth generation Bluffton education graduate.
Bluffton educators/alumni in his family include:
Geneva Bennet Lehman '73, elementary education, Mikesell's great grandmother
Rich Lehman '70, chemistry, Mikesell's grandfather who taught before moving on to other careers
Linda (LeVan '71) Lehman, elementary education, Mikesell's grandmother
Amy Lehman Mikesell '96, MAEd '99, elementary education, Mikesell's mother
His great grandmother was also a teacher, but she did not graduate from Bluffton.
"I think it's cool," said Mikesell. "It's cool to see how things change and how even though my university experience geographically is the same, it's also different from theirs."
Mikesell has been able to trace some of the changes through yearbooks and photos.
"There are different things on campus, like this building [Marbeck Center] where we are sitting right now wasn't built when my grandparents went here," said Mikesell. "The cafeteria was on the bottom floor of Ropp."
Mikesell is currently completing his primary education student teaching at Perry Elementary School, and in the spring, he will complete his intervention specialist student teaching at Leipsic Elementary School.
While he's leaning toward pursuing a career in elementary education, Mikesell is excited to see if his next student teaching assignment changes his mind.
"I think next semester will provide a lot of clarity if I want to be a primary educator or an intervention specialist."
Mikesell wasn't pressured into attending Bluffton and admits he initially avoided the choice that was right in front of him.
"But I started looking into Bluffton, and I liked the campus," said Mikesell. "I liked the professors, and the education department is good, so it all lined up. It seemed in high school, that Bluffton was too obvious of a choice, but I'm very glad that I did choose Bluffton."
Outside of class and student teaching, Mikesell is a member of Marbeck Activities Council, plays in Concert Band and works in the mailroom.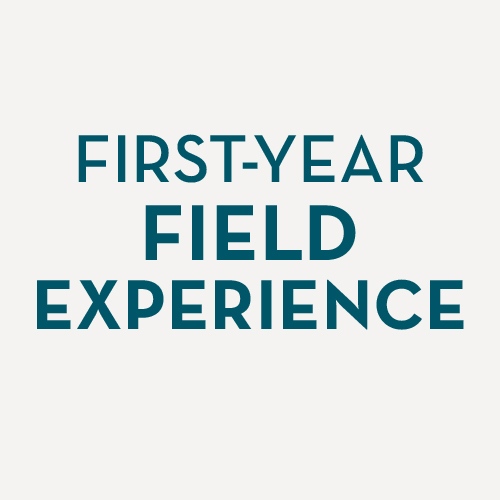 ---
"We get them in the schools early and provide them with support and mentorship. We prepare students to become highly effective teachers and they get jobs."