Trained for CPR
11/11/2022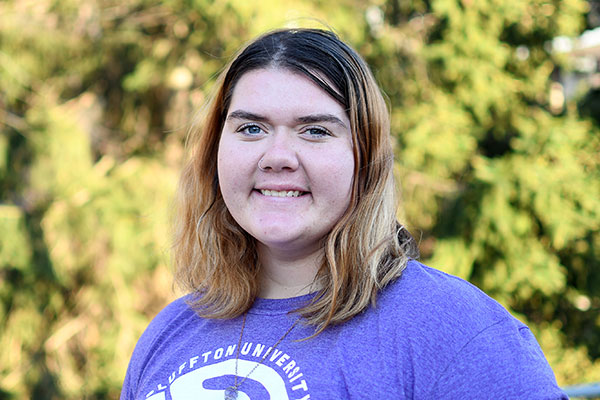 Madisyn Sheppard saves the day during fundraising experience
Would you be able to spring to action in an emergency? The answer for Bluffton University psychology and social work major Madisyn Sheppard '25 is yes, and she knows from experience.
Earlier this fall, the Newark, Ohio, native was working at Cedar Point during a softball team fundraising event. As she ran the register at the Farmhouse Kitchen & Grill, located near the back of the park, a lady came in motioning that she was choking.
"I've been certified for the past two years," said Sheppard. "I just reacted really quickly, without a thought if this was my place or not; I just did it."
Sheppard is CPR trained and has several other health and safety certifications. She approached the person choking and immediately asked if it was alright to perform the Heimlich maneuver. Receiving a nod, Sheppard successfully performed the maneuver just as she was trained.
"Normally people go into a fight or flight mode," said Sheppard. "I just went behind her. I don't think I could have waited for someone else to step in."
As a summer camp employee where she often works with preschoolers through first-grade students, she always assumed her training may come in handy one day.
"I was shocked that I actually haven't had to use it for the past two summers," said Sheppard.
Sheppard was recognized for her efforts by Cedar Point's Food and Beverage managers who sent an email around the company and to coach Paige Jansen which stated: "The whole group was excellent and a joy to work with." Sheppard was also given a few gifts to show their appreciation.
On campus, Sheppard is the softball team manager, a mentor for Multicultural Student Organization and is involved with Spanish Club.
"I realized I really enjoy the smaller community and getting to know people," said Sheppard, of Bluffton. "I like that I'm not just a number in the classroom. There's always opportunity one on one interactions."