Riley Garmatter
09/01/2021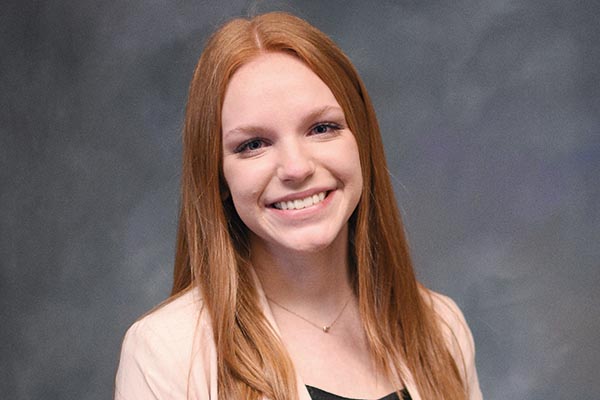 MEET THE 2021-22 PRESIDENT'S AMBASSADORS
Riley Garmatter
Primary P-5 and Intervention Specialist double major
Rawson, Ohio
Graduation year: 2024
WHY DID YOU CHOOSE BLUFFTON?
The very first steps of my first ever visit at Bluffton simply felt like home. I had visited other campuses, but at Bluffton, the small, welcoming community of friendly faces made me comfortable in a new environment. I had no idea what I wanted to do with my future, and the people I met at Bluffton made me feel like that was perfectly okay. The professors I met with encouraged me and informed me that we could figure out my future out together. That was one of the first signs of community and since being here, community has proven itself to be a true quality this campus has.
Being a student at Bluffton will place you in a community full of love and support. It will show you ways to be a genuine human who has the potential to grow every single day. The Village of Bluffton is a welcoming community and there are always peaceful and fun ways to keep yourself entertained. Bluffton is a place to find friendship and build relationships. Last but not least, Bluffton is a place to call home.
Why did you choose your major?
I chose my major because I wanted to help people. Ever since I can remember, I have wanted to make a difference in peoples' lives. To get the very most out of my time at Bluffton, I am double majoring in Primary P-5 and Intervention Specialist with endorsements in TESOL and Pre-K Special Needs.
My classes have been more than helpful. So far, they have taught me what it is that makes an amazing teacher. Yes, academics and standards, of course. But they have also taught the importance of being a kind and empathetic human, and I think that is so important. Our professors have been very honest in preparing us for what our future will be like and have taught us the true importance of educators today. I am very thankful for the wide variety of classes I have participated in thus far at Bluffton.
Tell us about Bluffton's faculty, staff and coaches.
Bluffton's faculty, staff and coaches truthfully will turn into family after just a short time at Bluffton. They make you a priority and it is evident in the environment here. I think one of the most beneficial things offered to us is simply the encouragement of questions. I will never feel afraid to ask something because curiosity is valued and confusion can be wiped away with a single conversation that the faculty, staff and coaches are always more than willing to answer. Most of them encourage in-person conversations, too. Their office hours are always so beneficial to get one on one help and some extra motivation to keep us chasing our goals. Some professors even value personal check-ins and they will have chats with us just to make sure we are in a good place!
What student organizations are you part of?
I am part of something that is new this fall 2021! It is called Delight Ministries and it will be a way to build a community of Christ-centered women on campus. It is so important to grow our community here on campus and build friendships with people outside of classes and sports teams!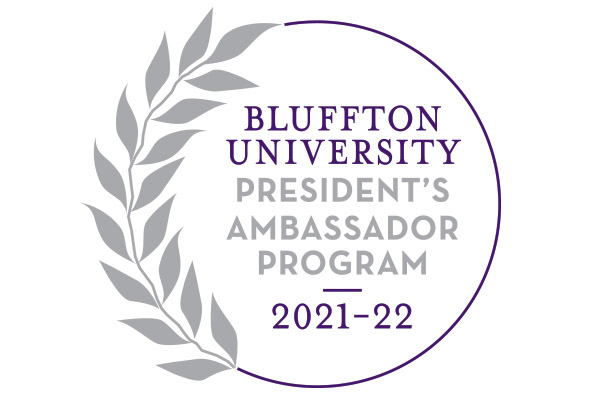 ---
The goal of the new program is to help students become extraordinary communicators and networkers.