PR and marketing skills
09/01/2022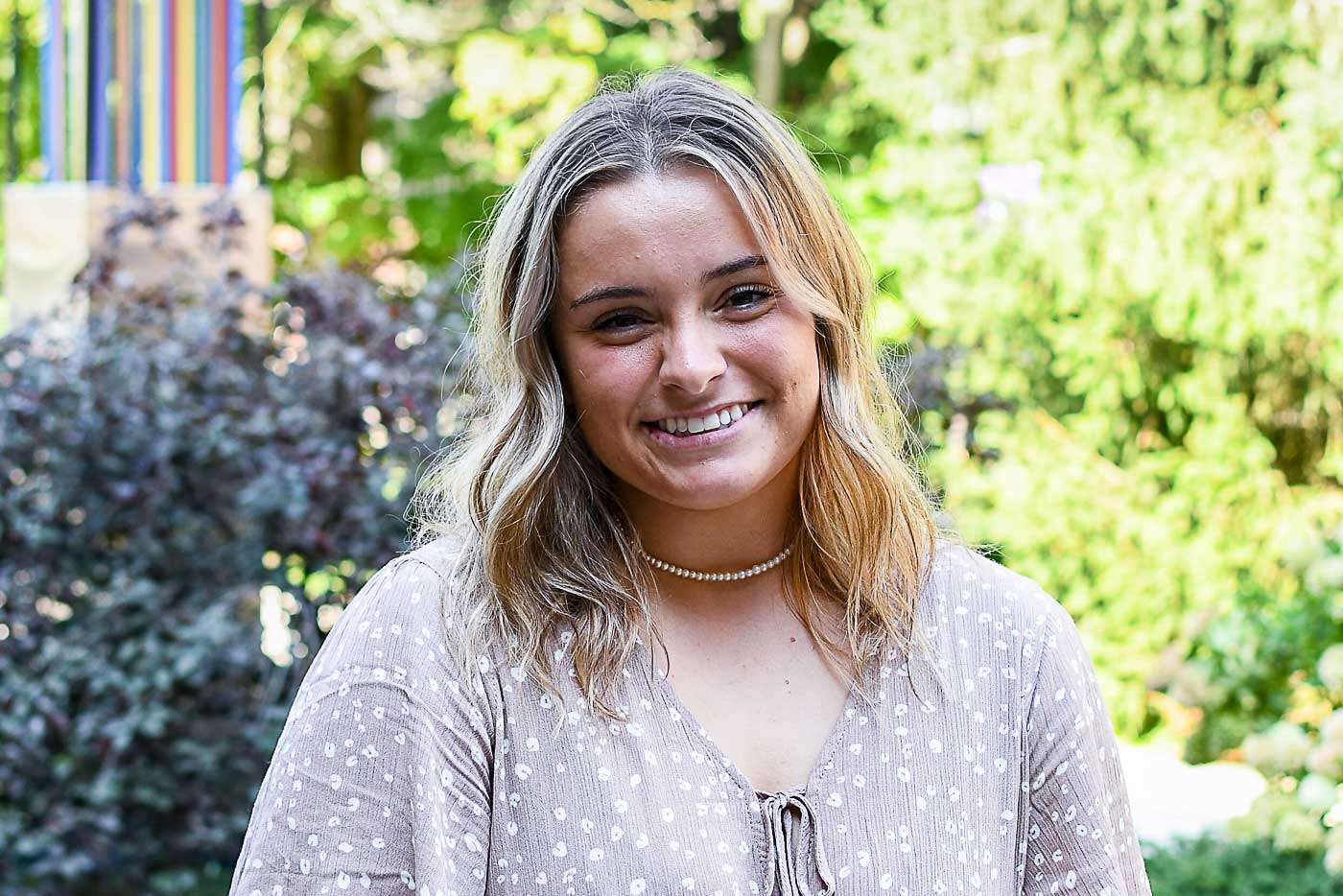 Bluffton's Courtney Weekley hones her PR and marketing skills during state fair
This summer, Courtney Weekley '23, a communication and media major from Butler, Ohio, experienced the 12 longest days (and nights) of her life. Weekley completed a paid internship with the Ohio State Fair as a public relations and marketing coordinator. During the fair, her office was situated among the rows of fried food, towering rides and a cow made of butter.
"It was a good experience," said Weekley. "The fair gives you so many different learning opportunities—entertainment, food, livestock, media—all in once place which was cool."
While the fair kicked off in July, Weekley began her duties in June with four other interns from across the state. The team worked with fair professionals to write news releases, develop newsletters and create graphics. They also coordinated with media partners including Columbus TV stations ABC 6, NBC 4 and 10TV. Despite the planning, the internship sharpened her skills in thinking on the fly.
"Planning is good, but never plan for it to happen as planned," said Weekley. "You have to be on your toes because plans will change."
Weekley's first day of the fair began with a 3:30 a.m. starting time. However, her day didn't end until late in the night when she volunteered for extra photography duties. Weekley's images of Governor Mike DeWine and his family roasting s'mores in the Ohio Department of Natural Resources section of the fairgrounds were featured on First Lady Fran DeWine's Instagram page.
During the long days, Weekley grew close to her fellow interns and coworkers.
"Bluffton always says it's all about the relationships, and I got to see how much that is true," said Weekley. "It definitely is all about relationships—who you know and the people you meet during these types of experiences."
At Bluffton University, she is a defensive specialist for Beavers volleyball, works as a student assistant in the public relations office and attends Delight Ministries events. While she's prepared for her senior year, she's not ready to let Bluffton go quite yet.
"I don't want to graduate," Weekley laughed. "I don't want to be done with school. I don't want to be done with volleyball. I've developed so many relationships. I have a community of people here!"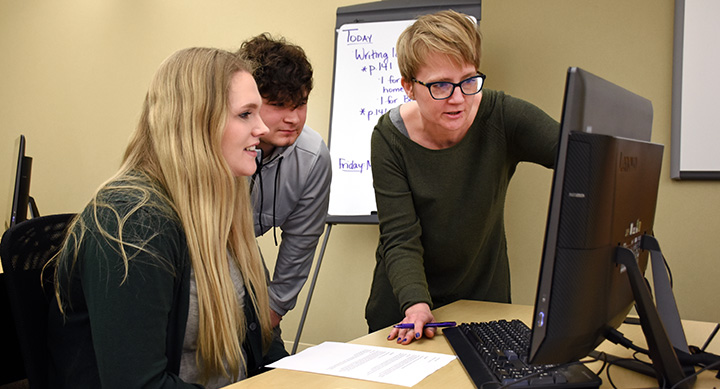 ---
Communication students at Bluffton not only learn how to craft messages and design campaigns but also how and why certain messaging and communication techniques are effective.