Figuring it out
06/12/2023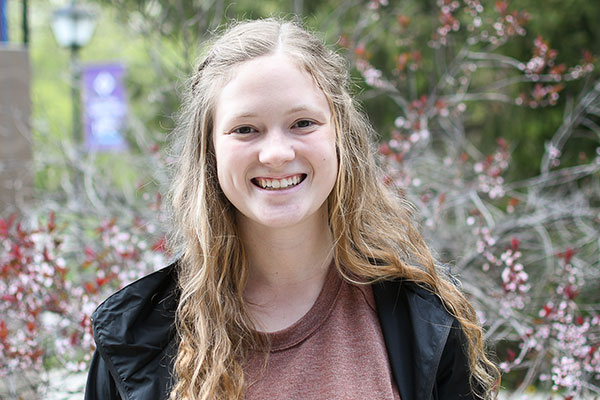 experience gained in TESOL practicum
Heather Sauder '24, a primary P-5 education major from Pettisville, Ohio, was initially stuck between pursuing elementary education or accounting at Bluffton University. However, inspired by past teachers and her experience volunteering in a kindergarten classroom, Sauder took a chance on teaching.
"I made the right choice. I took an accounting course my freshman year just in case, but I love this so much," said Sauder. "Being with students is one of my favorite things."
Sauder gained experience in the classroom during the spring 2023 semester by completing a practicum for her TESOL (Teaching English to Speakers of Other Languages) endorsement. Each week, she worked with an ESL (English as a Second Language) student at Bluffton Elementary School. While they worked on language skills such as sight words and vowel sounds, the main goal was helping the student become more comfortable speaking to others.
"I definitely learned new skills," said Sauder. "I learned how to create a positive environment for her. I learned how to advocate for her and how to communicate with her teacher on her behalf."
Sauder said she was initially discouraged by the experience. Her young pupil barely spoke even to Sauder, and when she did, it was in whispers. But after several weeks, something clicked.
"We went out into the hallway, and she started a conversation. I honestly was taken aback." Sauder said she had to remain calm, but "on the inside I was like this is great!"
On campus, Sauder is a member of C. Henry Smith Scholars and attends Bluffton Education Organization meetings. She credits Kate Spike, assistant professor of English, as a being a professor who has also served as a mentor.
"She is someone you can easily confide in and when we're struggling, she reaches out to make sure you're okay," said Sauder. "Throughout this experience, I've relied on her input a lot."
Sauder is waiting for her student teaching experience before determining if she is better suited as an ESL setting or a traditional classroom. Either way, she's ready to gain more experience.
"I'm excited for my senior year and student teaching and just the fact that I get to be in the classroom every single day," said Sauder. "I won't be the student anymore. I'll get to be the teacher!"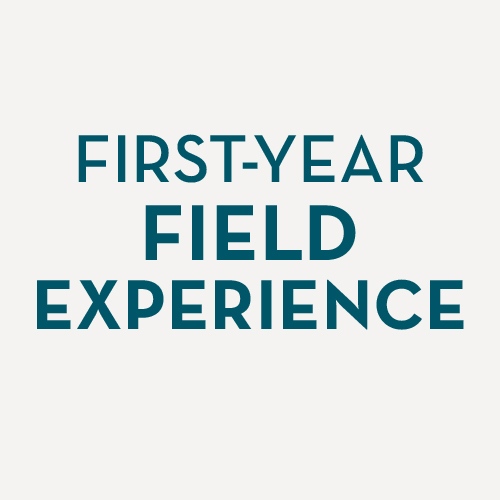 ---
Students in our education program are placed in area classrooms starting in their very first semester. This ensures that this challenging career is really the place they are called to be.