Consistency is key
04/21/2023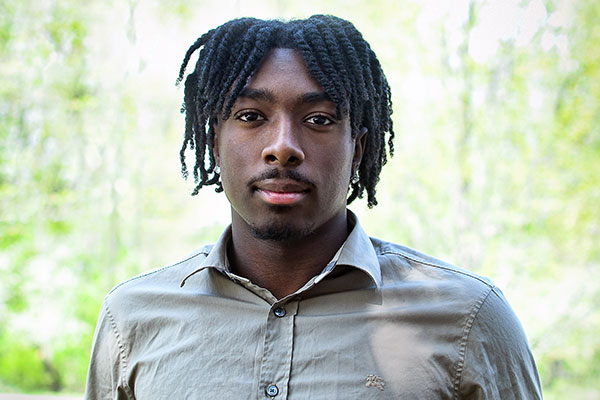 learning What it takes to succeed
A business administration and marketing double major, Damian Davis '24, now understands what it takes to compete in the business world.
"Business I believe is all about what you put into it," said Davis. "It all depends on how much work you're willing to do."
The Bexley, Ohio, native put in the work during his junior year, by completing a year-long internship at Wannemacher Total Logistics in Lima, Ohio. In the beginning, he worked in the warehouse with inventory. As he continued, he moved on to billing and reaching out to customers.
"They've done a good job at emphasizing the key things that go into a business and what it takes to succeed," said Davis. "Your work ethic; having good communication with customers, partners and coworkers; showing up on time and being reliable. They really emphasize the business world."
Davis learned the importance in consistency, too. Consistency with his communication has led to his success in the business world.
"You're always reaching out to people, but not everyone will respond or be on board with what you're doing," said Davis. "However, the more people you reach out to and the more people you talk to, the better it is in the long run."
In class, Davis appreciates the guidance provided by Dr. Jason Swartzlander, professor of accounting, in preparing student to be successful following graduation.
"He has done a good job at emphasizing the key factors that go into business and what it takes to succeed," said Davis. "I've been able to use that in this internship and what I'm involved in."
Davis chose Bluffton because it was the right size and distance from home. Arriving at Bluffton when COVID-19 protocols were at their height, he wanted to be near family.
"Being in a small town really helps you get that one-on-one experience," said Davis. "You really get to know your professors and you're able to really learn the material."
---
Courses required in Bluffton's business administration major will help you develop core skills across a wide variety of business subjects with concentrations based on your interests and career plans.