US Marshal intern
03/15/2023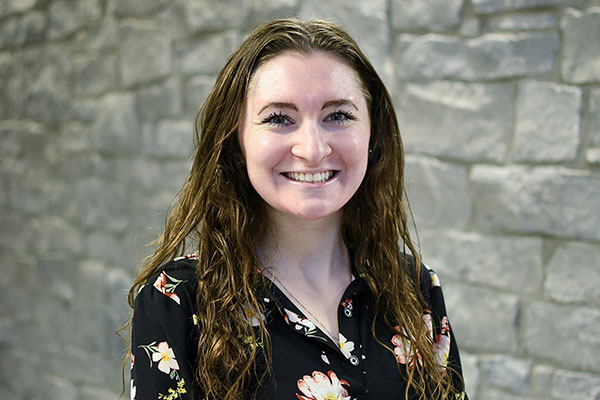 a career in criminal justice
Justine Lesniewski '23, a criminal justice and psychology double major from Mantua, Ohio, started out as a business administration major but realized a career in business, while perfect for many, was just not her calling.
"I changed it very quickly and from then on it's been great," explained Lesniewski. "I'm unsure what else I would've done with my life. I can't think of a job outside of the criminal justice or psychology fields that would be fitting."
Lesniewski is gaining practical experience in those fields this semester as an intern with the United States Marshals Services based out of Toledo, Ohio. She secured the opportunity after attending a job fair and meeting some current Marshals who encouraged her to apply. Now, she travels to Toledo once a week where she works at the USMS office. Lesniewski helps with paperwork, simulation training and transportation of prisoners. She also observes court hearings.
"I've learned communication skills, and I've realized the world isn't always as you see it," said Lesniewski. "As much as we want to see the world as a peaceful place, some individuals have bad tendencies. However, it's good to know there are good people out there who can handle these situations."
Lesniewski previously gained experience with the Hyattsville Police Department and Greenbelt Police Department during a spring 2022 semester with the Washington Community Scholars' Center in Washington, D.C.
She credits Michael Barrett, assistant professor of criminal justice, and his mentorship for helping find her way in college.
"I've asked him so many questions," Lesniewski explained.
Following graduation, she plans to go straight into the workforce.
"I'm ready to take what I've learned and apply it to my career field," said Lesniewski.